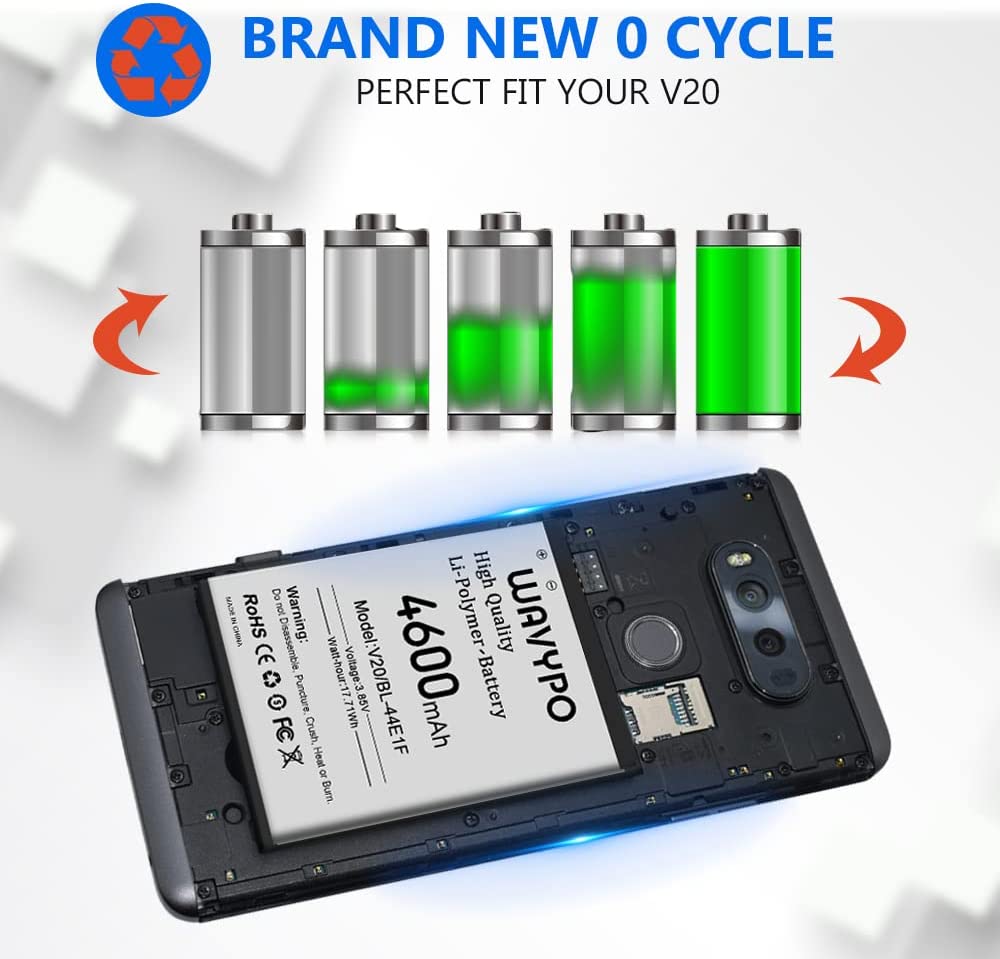 Upgraded 4390mAh High Quality Capacity Replacement Battery for LG V20
The best battery replacement for LG V20 BL-44E1F battery, up to 48 hours of long lasting time, bring your V20 battery's life back to glory. Made of top-rate A Li-Polymer battery cell provide you over 900+ charging cycles with more satety, high-speed and efficient charging.
How to use: (1) Please make sure to fully charge and discharge your new battery 3 to 5 cycles. (2) Please make sure the new battery contacts and phone are fully connected. (3) Use your original charger and cable which came with your phone to recharge this replacement battery. (4)At the first beginning, the battery will drain quickly, this issue is caused due to the unstable li-ion of a new battery, it will become normal after long-term use.