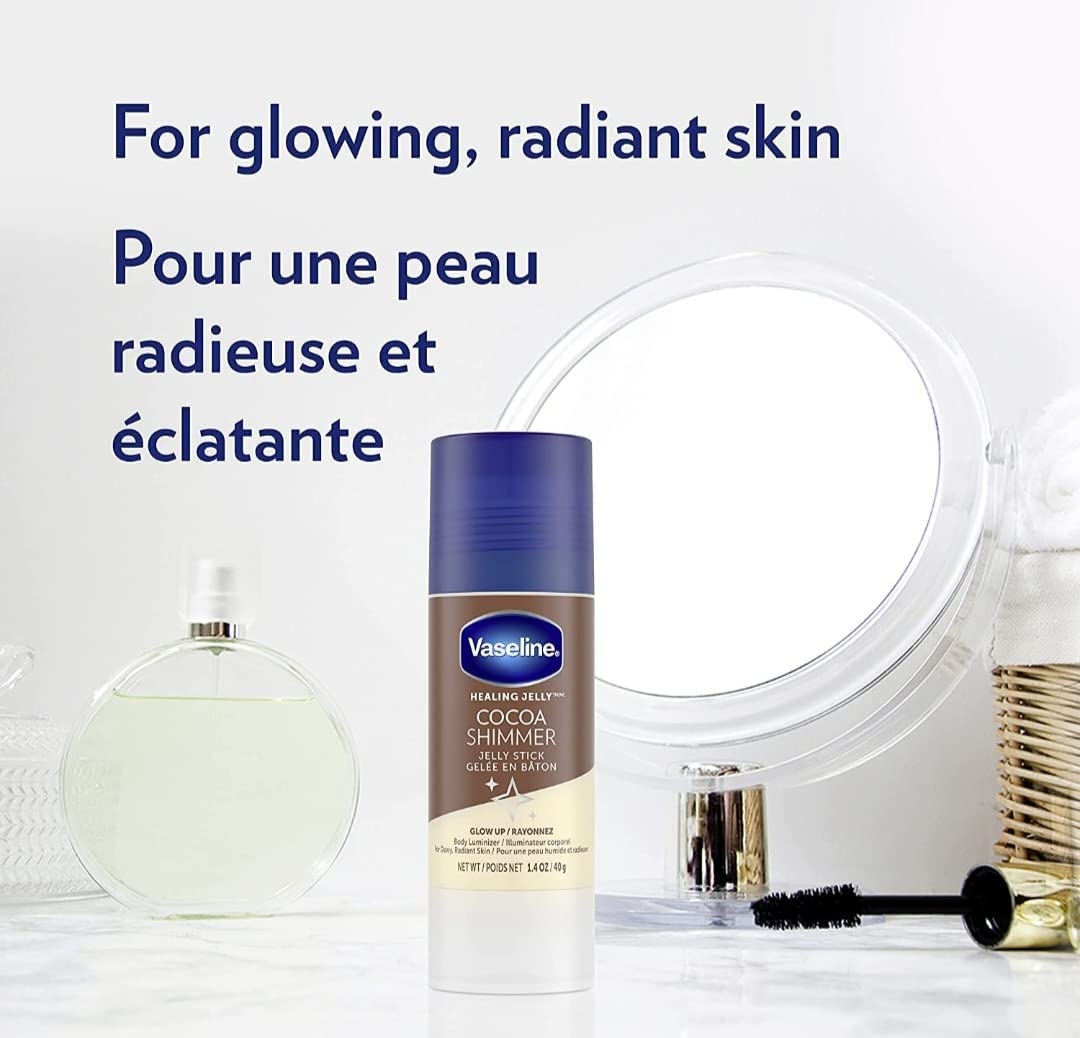 POWERFUL COMBINATION: Heal dry, stressed, sensitive skin with non-greasy, rich moisture, and keep skin healthy-looking all day. Includes Vaseline Intensive Care Cocoa Radiant Lotion, Healing Jelly Cocoa Butter, and Cocoa Shimmer Jelly Stick.
NOURISHING COCOA BUTTER: Cocoa butter, known for its healing properties, is included in these calming formulas that moisturizes dry skin, providing soothing comfort and relief with a light cocoa butter scent.
COCOA SHIMMER JELLY STICK: The Cocoa Shimmer Jelly Stick is the perfect on-the-go highlighter and body luminizer for dewy, radiant skin that glows. Delivers targeted healing with an easy application for hard-to-reach spots without rubbing it in.
DERMATOLOGIST RECOMMENDED: Recommended by dermatologists, Vaseline Rich Moisturizing Healing Jelly Cocoa Butter is a non-comedogenic and hypoallergenic formula making it ideal for use on delicate, sensitive skin.
HIGHEST QUALITY INGREDIENTS: Vaseline Intensive Care Cocoa Radiant Lotion is made with 100% pure cocoa and shea butters. Our healing jelly is triple purified to ensure a pureness and a smooth consistency.