Utopia Care Professional Barber Straight Edge Razor with 100 Derby Blades,100 Percent Stainless Steel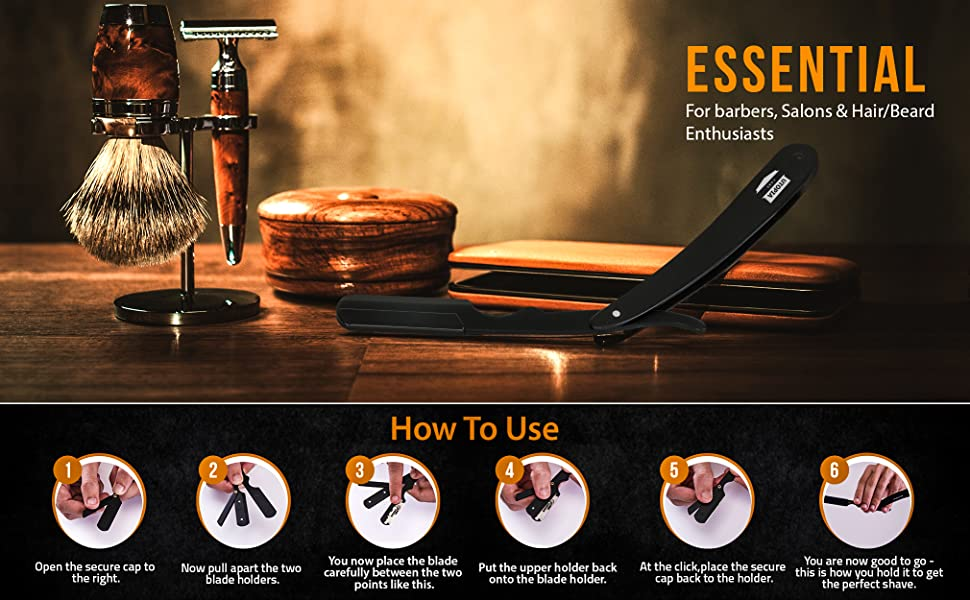 Easy-to-master design with a rounded edge assists in providing a safe and secure shave. Its smooth grip helps you easily get rid of overgrown facial hair. Rest your initial three fingers on the back of the blade, the last one on the blade's tank and your thumb on the side of the blade, close to the center, for a perfect shaving experience.
Designed to perfection, using the finest of stainless steel, this razor pulls off a seamless shave every time. The disposable blade pack allows you to switch from an old and rusty blade to a new, clean one. It's made using the 430-Grade Japanese Stainless Steel construction that makes it rust-free and last longer.