Regular price
₱1,350.00 PHP
Regular price
Sale price
₱1,350.00 PHP
Unit price
per
Sale
Sold out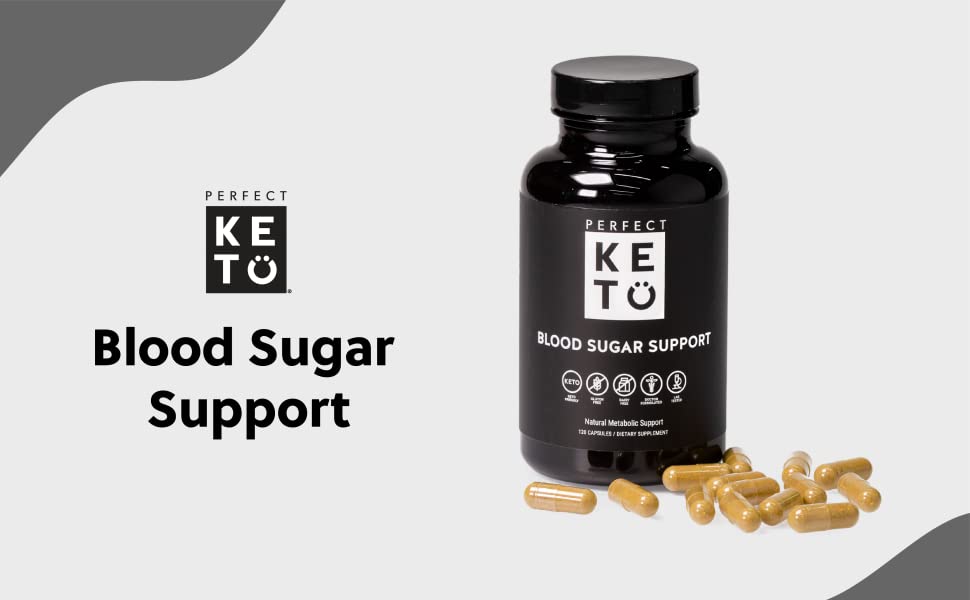 Perfect Keto Blood Sugar CapsHealthy Blood Sugar Support
Perfect Keto Blood Sugar Caps stack 7 naturally occurring vitamins, minerals and herbal extracts shown to support carbohydrate metabolism. We've included essential vitamins that serve as cofactors in metabolizing nutrients to support normal digestion, metabolism, and energy production and minerals that support normal metabolic and hormone function. To those, we've added traditional herbs that support healthy cellular, digestive, metabolic and hormonal function to help optimize your ketogenic experience.
Why?Those who follow a low carb or ketogenic lifestyle are generally aware of the importance of maintaining healthy, stable blood sugar levels. To improve the experience and convenience of these low carb and keto lifestyles, we've created a portable, easy-to-swallow capsule that stacks seven powerful plant compounds shown to support carbohydrate metabolism. Most people who switch to a low carb or keto diet immediately notice a difference in mental clarity and sharpness. This can be attributed to lower levels of sugar in the blood (from eating fewer carbohydrates).
What's in it?
Biotin

Chromium Piccolinate

Gymnema Sylvestre Leaf Powder

Bitter Melon Extract

Cinnamon Extract

Berberine Bark Extract

Banaba Leaf Extract
Not Strict Keto? No worries. Healthy carbohydrate metabolism should be at the forefront of everyone's mind, regardless of dietary approach and our Blood Sugar Support is made to support anyone and everyone who is concerned about optimal health and wellbeing.


Share
View full details