Pepcid Complete Acid Reducer Plus Antacid Chewable Tablets, Berry, 25 ct (Packaging may Vary)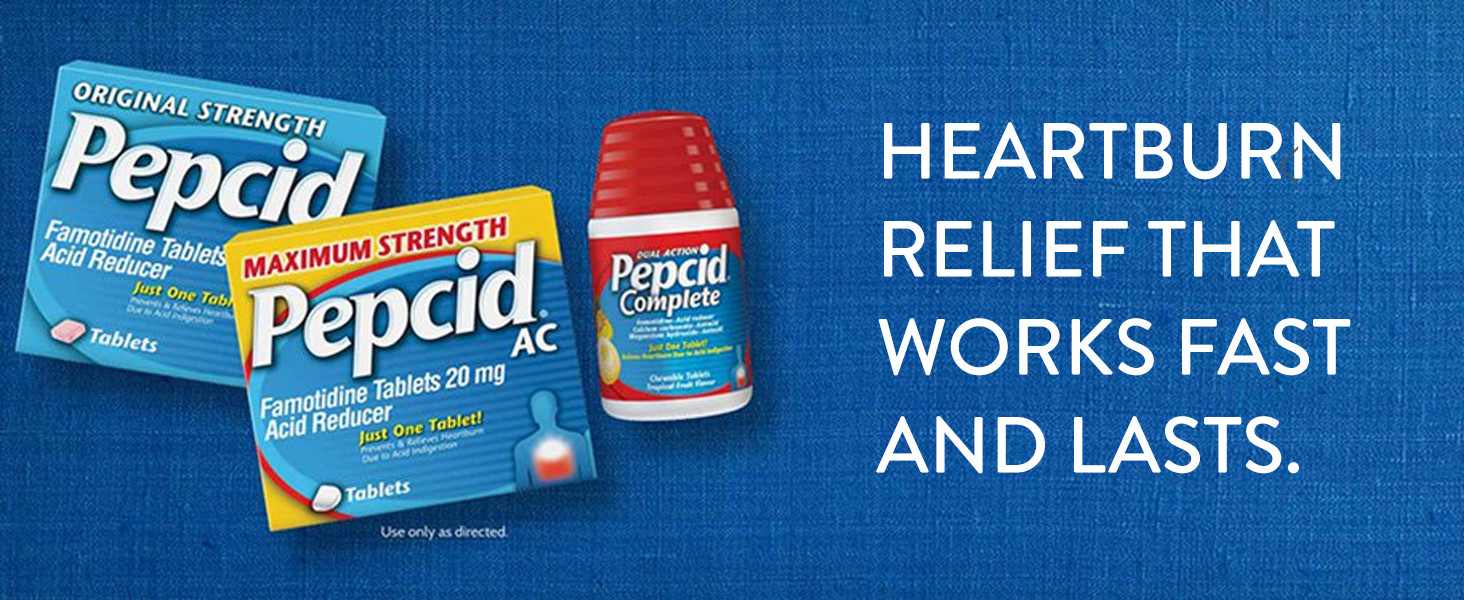 Works with Just One Tablet!
Quickly relieve heartburn associated with acid indigestion and sour stomach with Pepcid Complete Acid Reducer + Antacid Chewable Tablets. These mint-flavored chewable tablets combine a fast-working antacid and a long lasting acid reducer to help control acid all day and night. The dual-action formula starts neutralizing acid in seconds and lasts longer, so you don't have to choose between hurting now or hurting later. Based on 9-hour acid control studies during the day and 12-hour acid control studies during the night. Acid control does not imply symptom relief.