PARAMED Manual Blood Pressure Cuff with Universal Cuff 8.7 - 16.5" & D-Ring, Carrying Case In The Kit, Black (MAX02)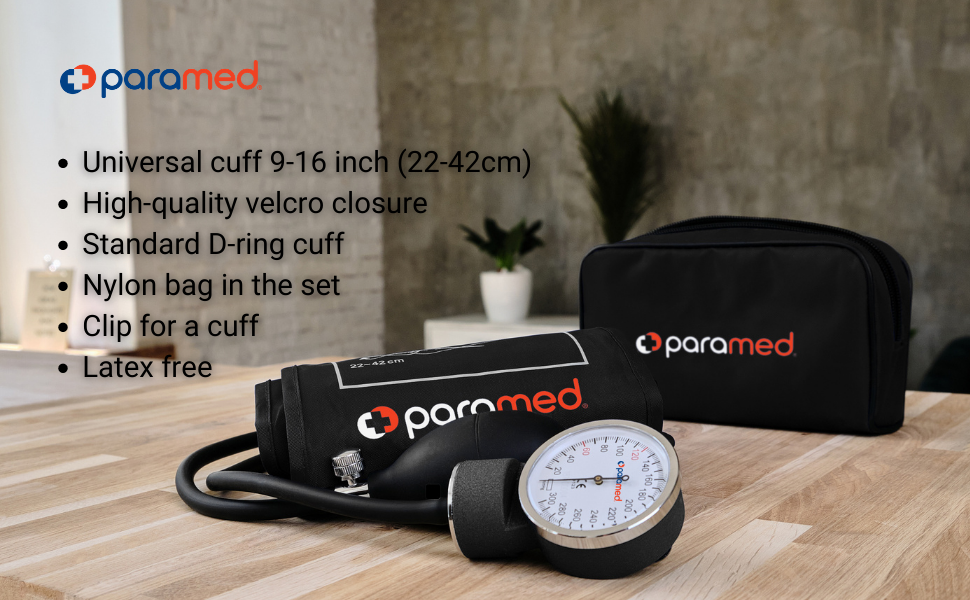 Stay Healthy & Make The Most Of Your Days With Reliable Blood Pressure Measurements!
Why do you need a Manual Blood Pressure Cuff by Paramed?
It is a classic instrument for measuring blood pressure, which will provide the most accurate readings of upper and lower pressure.
It can be used for both individual and professional use. The manual blood pressure cuff is more accurate than the automatic blood pressure monitor, although it requires certain skills to use.
Why choose Professional Manual Blood Pressure Cuff by Paramed?
Manual Blood Pressure Cuff by Paramed is made from quality materials for people who value accuracy. It is widely used in medical institutions, and if there is sufficient operating experience - at home. Please note that there is