OLLY The Perfect Men's Multi, Multivitamins Gummies, Blackberry Blitz Flavor, 200 Count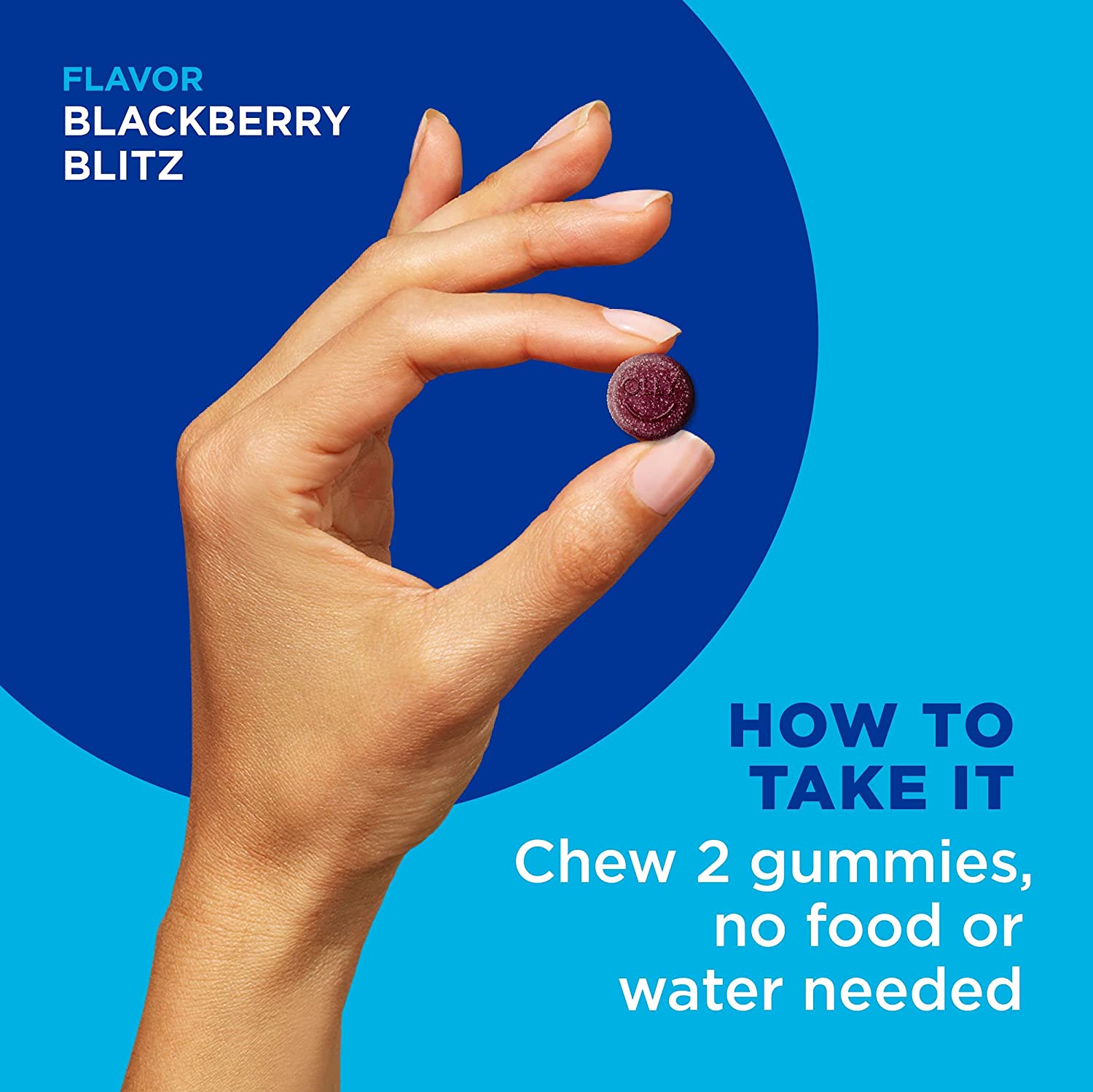 DISCLAIMER:
During transit, content 'unavoidably' becomes moist. this is normal & experienced also by US customers (you can check it online). Moisture causes the foil seal to flip (sometimes upon opening) that does not mean it's not sealed, rest assured gummies are stored in a well conditioned place 24/7. If product is delivered completely melted or formed in one glob, this means it's exposed to high heat during transit and is NOT fault of the seller. We can help you get a refund from the courier, just message us & we'll help you.
Say hello to daily health with this powerful blend of essential nutrients. OLLY The Perfect Men's Multi amps up your overall wellness and helps fill the gaps when eating habits are less than perfect with 16 essential vitamins and minerals plus CoQ10. These chewable daily vitamins are packed with the nutrients your body needs. B vitamins support production of physical and mental energy to power your day. Antioxidants like Vitamins A, C, and E help fight free radicals and promote a healthy heart. CoQ10 is a key component that helps support your mitochondria. Good health is at the center of everything we do. That's why we've made it our mission to make nutrition easy to understand. We do it by crafting products that are as effective as they are delicious—because we know when something feels good, you're more likely to do it. *These statements have not been evaluated by the Food and Drug Administration. This product is not intended to diagnose, treat, cure or prevent any disease.