Novus No.1 Plastic Clean & Shine 8 fl.oz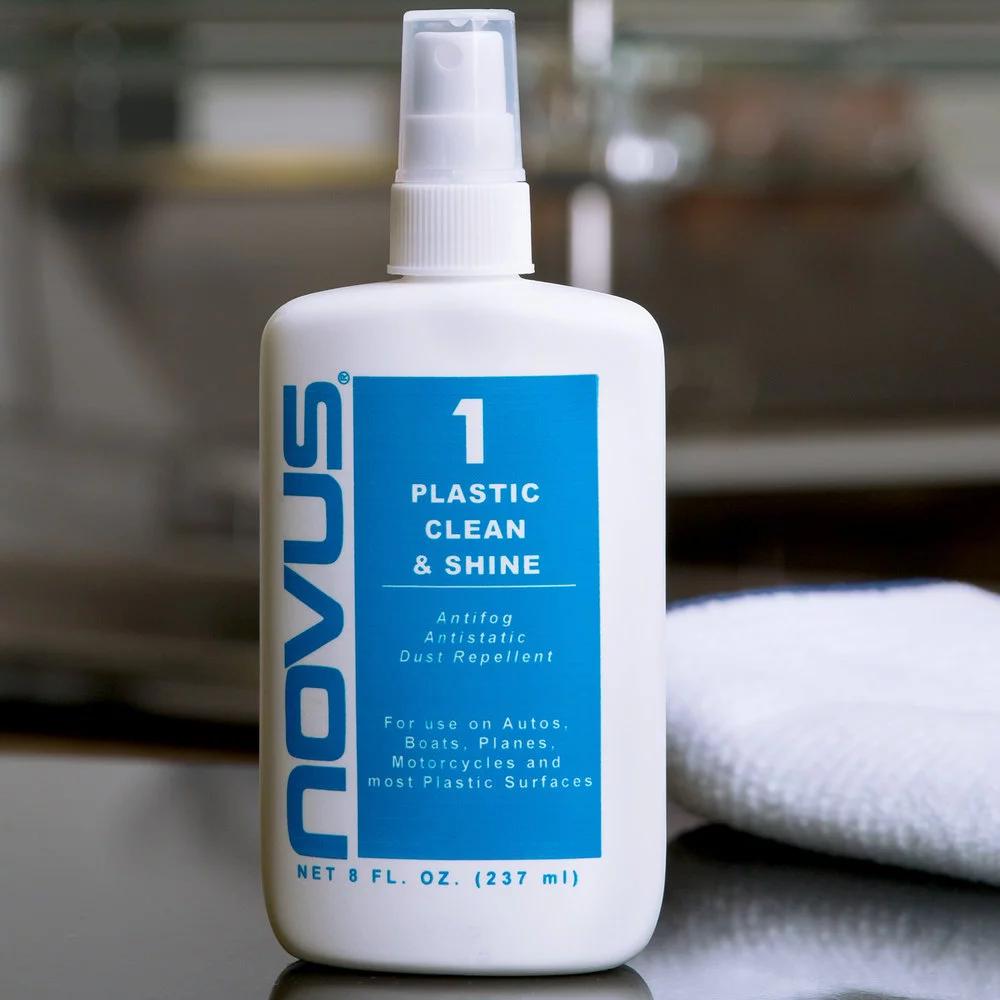 Clean, shine, and protect all types of plastic and acrylic with Novus 7020 Plastic Clean & Shine #1.
Perfect for buffet sneeze guards, pastry display cases, and even merchandising equipment like popcorn machines, this #1 plastic polish from Novus provides a fog-resistant shine that reduces static and repels dust in a formula that's gentle enough for everyday use! This versatile polish keeps all the attention on your foods and not on unsightly fingerprints.
8 oz. Spray Bottle
It comes in a convenient 8 oz. spray bottle, making it easier than ever to restore your plastic and acrylic surfaces to their original luster. It's ideal for high-traffic hotel buffets and caterers who are constantly transporting their equipment and exposing it to possible damage. Just apply it to the surface, spread it out evenly, and then buff it out with a lint-free cloth.
For All Plastic and Acrylic Surfaces
This bottle of cleaner can be used on any plastic or acrylic surface, for an anti-static, smudge-, and scratch-resistant coat to keep your display cases, salad bars, and buffet presentations looking pristine and inviting. You'll only need to use one bottle for all of your plastic and acrylic surfaces!