Micro Ingredients Pure Organic Spirulina Powder, Complete Proteins Rich Minerals 1 lb / 454 g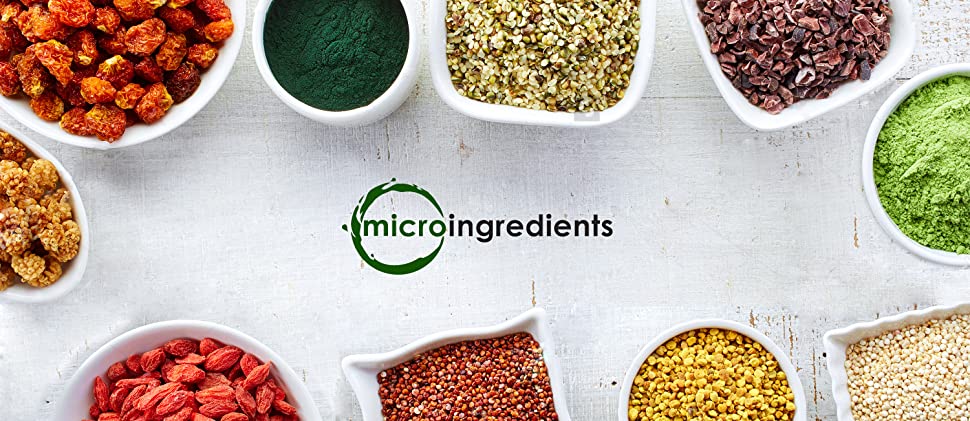 This blue-green algae is a freshwater plant that is now one of the most researched, and alongside its cousin chlorella, most talked about superfoods today. Spirulina is renowned for its intense flavor and even more powerful nutrition profile! While you may have only seen it as an ingredient in your green superfood beverages, energy bars and natural supplements, spirulina benefits are so amazing that taken daily they could restore and revitalize your health! To date, there are nearly 1,200 peer-reviewed scientific articles evaluating its health benefits.
Caution:These statements have not been evaluated by the Food and Drug Administration. We suggest first time users to try a small amount of spirulina first. If having any allergic reactions, please stop taking and consult a healthcare provider immediately. Potential allergic reactions: stomach cramps, vomiting, bloating, diarrhea, etc. Please consult your physician before taking any algae product.