Jewelry Inspired Temporary Flash Tattoo TJ006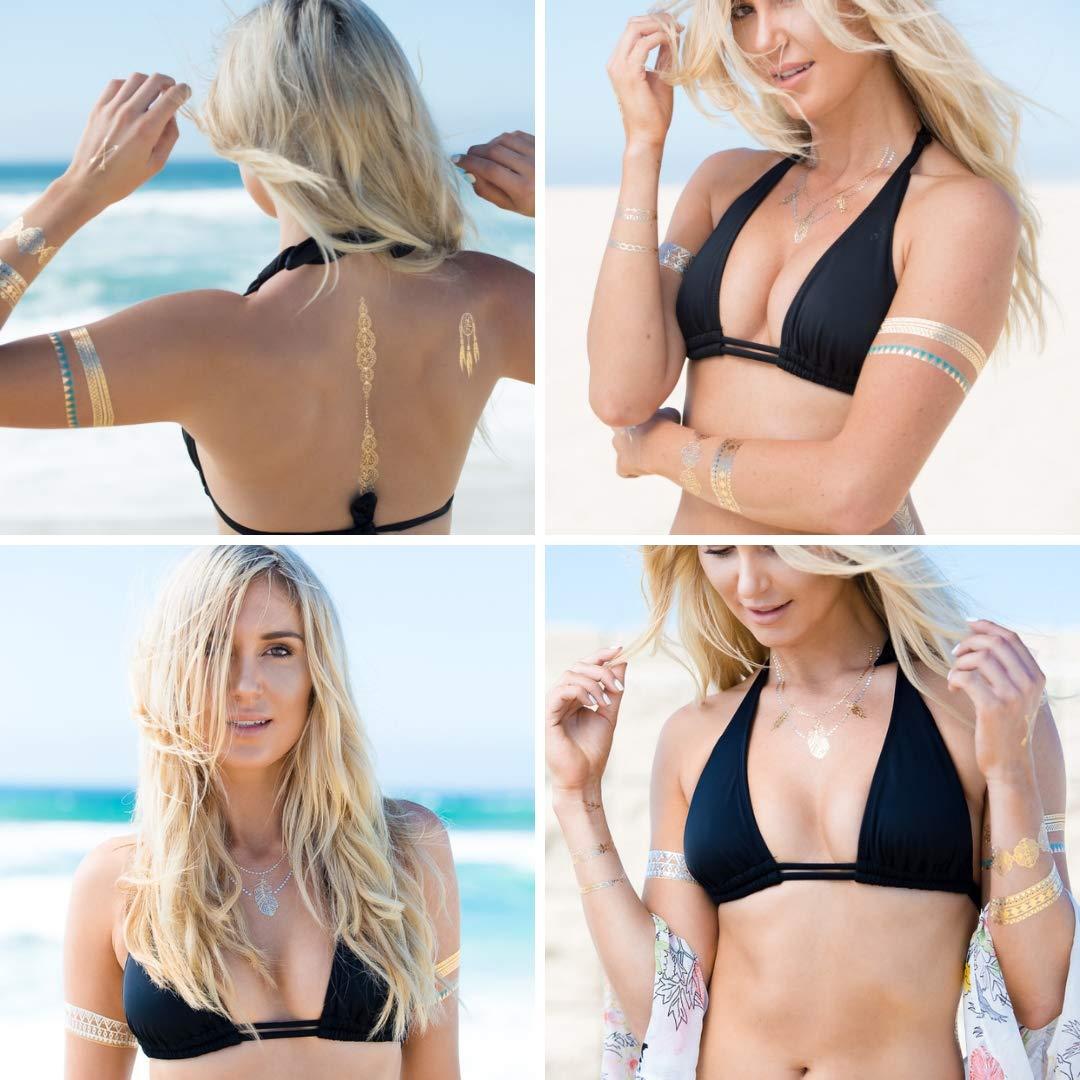 Our premium, water-resistant, fade-proof materials have been vigorously tested and proven to last twice as long as other leading brands so that you get just as much sparkle, shimmer and style on the fifth day as you did on the first day.

Flashy Tats were painstakingly designed with crisp, perfect edges and extremely intricate lines to make a stunning impression. Golds, silvers and bronzes attract the light and shimmer beautifully on all skin tones, truly functioning as designer accessories. Just don't be surprised when your friends think they're real tattoos or jewelry.

The best part is that you can fully personalize the collection to fit your style. Tattoo are made to be easily be cut up, mixed and matched to create totally unique looks you won't see on anyone else.