Himalaya Organic Gymnema Sylvestre for Blood Sugar Support, 60 Caplets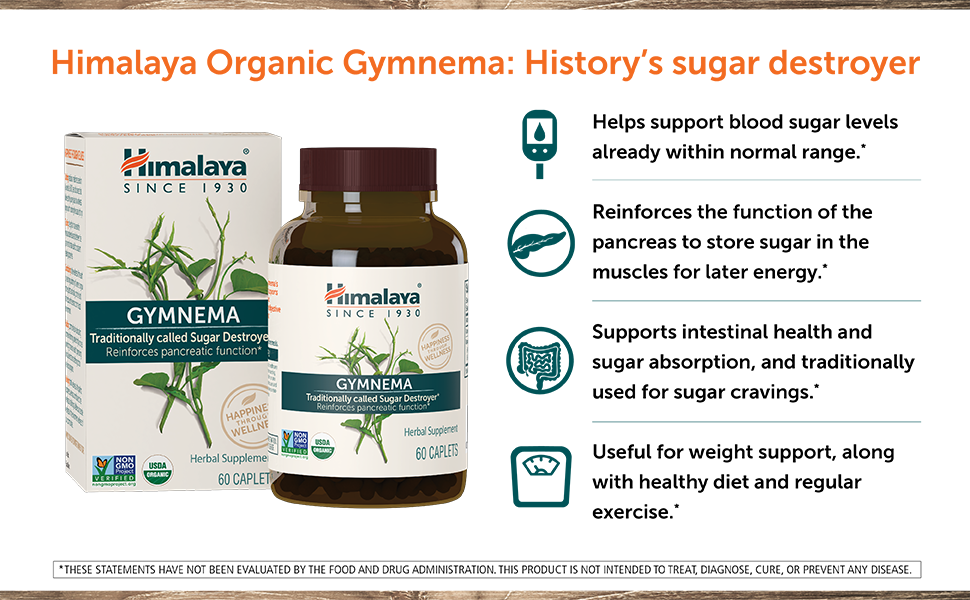 Himalaya's mission is to create wellness in every home, happiness in every heart, by providing knowledge, advice and products that exemplify the best of the traditional Indian science of Ayurveda. We are passionate about the healing wisdom of herbs, and we want to share our passion with you.
Traditionally called sugar destroyer. Reinforces pancreatic function.