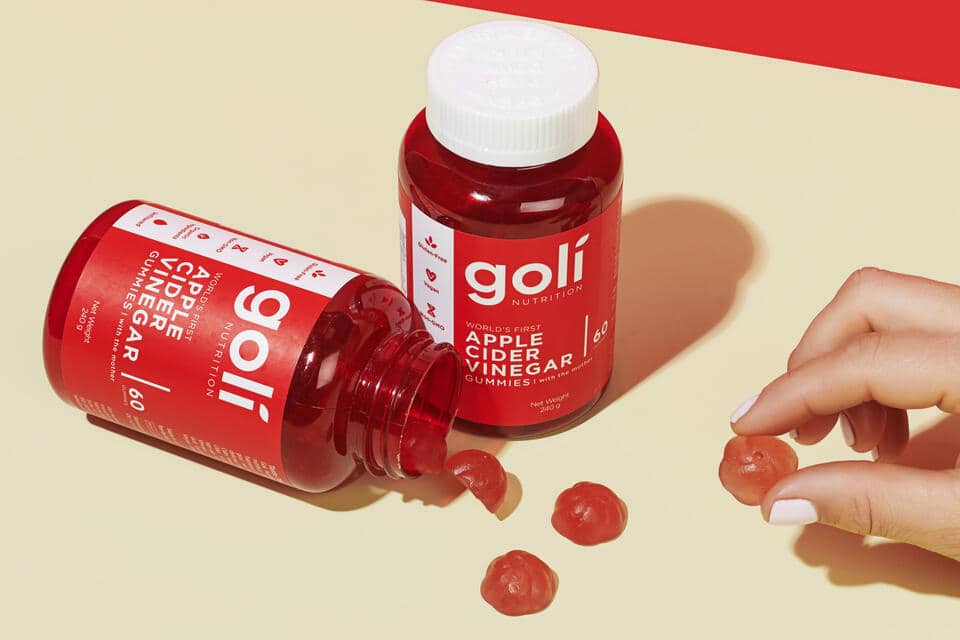 DISCLAIMER: During transit, content 'unavoidably' becomes moist. this is normal & experienced also by US customers (you can check it online). Moisture causes the foil seal to flip (sometimes upon opening) that does not mean it's not sealed, rest assured gummies are stored in a well conditioned place 24/7. If product is delivered completely melted or formed in one glob, this means it's exposed to high heat during transit and is NOT fault of the seller. We can help you get a refund from the courier, just message us & we'll help you.
Goli Gummies
Taste the Apple. Not the Vinegar. Goli Nutrition is an inventive, people-focused nutrition company driven by the belief that happiness and wellness go hand in hand. All of our products are created to complement today's active lifestyles. 100% organic, vegan-friendly, gluten-free they contain no preservatives, chemicals, or artificial ingredients. We consider it our goal to help the world reach their lifestyle and nutrition goals by making smart and healthy supplements using only the best ingredients and superfoods!
Benefits of ACV
Apple Cider Vinegar is a popular superfood that comes with a great series of health benefits. From aiding digestion, detoxifying properties, improving skin and helping in weight loss, the probiotic features of ACV have turned it into a cult necessity for the wellness community.