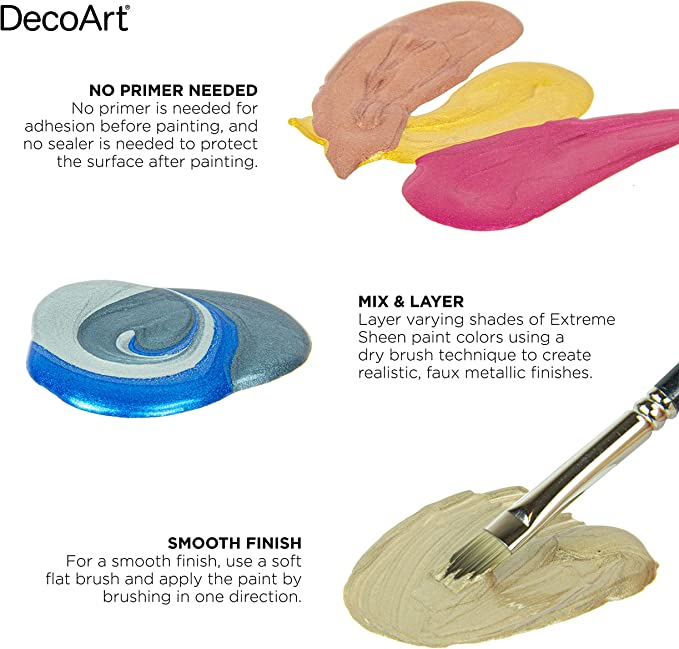 DecoArt 2 Ounce, Sapphire Extreme Sheen Paint
offering an advanced, finely-pigmented formula, DecoArt Extreme Sheen is the brightest, water-based, acrylic metallic paint on the market. Offered in a variety of trendy as well as classic colors, you are guaranteed a uniform, metallic shimmer from the ultra-fine, reflective pigments.
How To Use Extreme Sheen:
Shake well. Apply using a soft brush or roller. On a smooth/sealed surface, first apply a basecoat or primer or sand lightly for better coverage. Sand lightly between coats to achieve the highest metallic sheen. Apply coats as needed to achieve metallic finishes ranging from semi-transparent to solid. Soap and water clean up.