Carlson Cod Liver Oil, 1100 mg Omega-3s + A & D3, Wild-Caught Norwegian Arctic Cod-Liver Oil, Sustainably Sourced Nordic Fish Oil Liquid, Unflavored, 250 mL (8.4 Fl Oz)
Carlson Cod Liver Oil, 1100 mg Omega-3s + A & D3, Wild-Caught Norwegian Arctic Cod-Liver Oil, Sustainably Sourced Nordic Fish Oil Liquid, Unflavored, 250 mL (8.4 Fl Oz)
Regular price
₱1,695.00 PHP
Regular price
Sale price
₱1,695.00 PHP
Unit price
per
Sale
Sold out
Imported from the USA
HEART, BRAIN, AND JOINT HEALTH - A single teaspoonful of Carlson Cod Liver Oil provides 1,100 mg of omega-3s, including EPA and DHA, which support heart, brain, vision, and joint health.

SUPERIOR QUALITY - To ensure maximum freshness, Cod Liver Oil Gems are closely managed from sea to store. The same day they're caught, our fish are transported to a highly regulated Norwegian facility for processing and purification.

SUSTAINABLY SOURCED - We source the highest quality wild-caught Arctic cod off the coast of Norway using traditional, sustainable methods.

IFOS AND IGEN NON-GMO CERTIFIED - Carlson omega-3s have receive the highest five-star rating by the International Fish Oil Standards (IFOS) program, the only third-party testing and certification program exclusively for fish oil supplements, and are certified non-GMO by the International Genetically Modified Organism Evaluation and Notification (IGEN) program.

FRESHNESS, POTENCY, AND PURITY GUARANTEED - All Carlson omega-3s are tested by an FDA-registered laboratory for freshness, potency, and purity.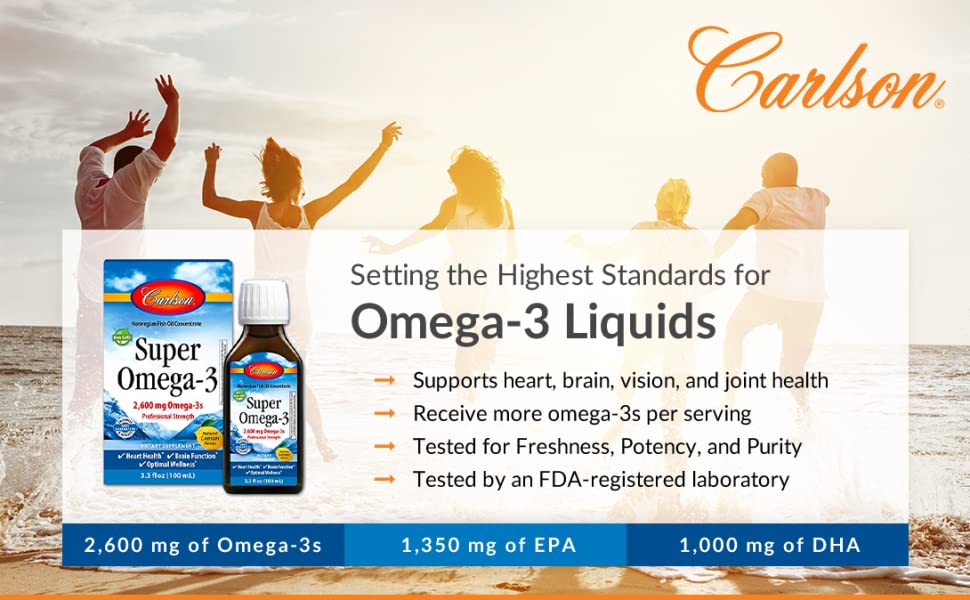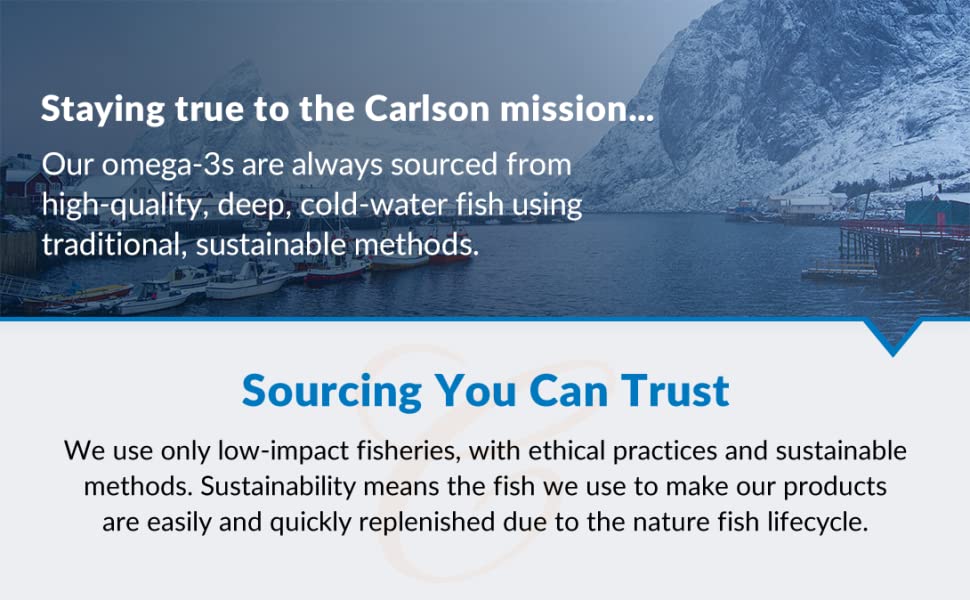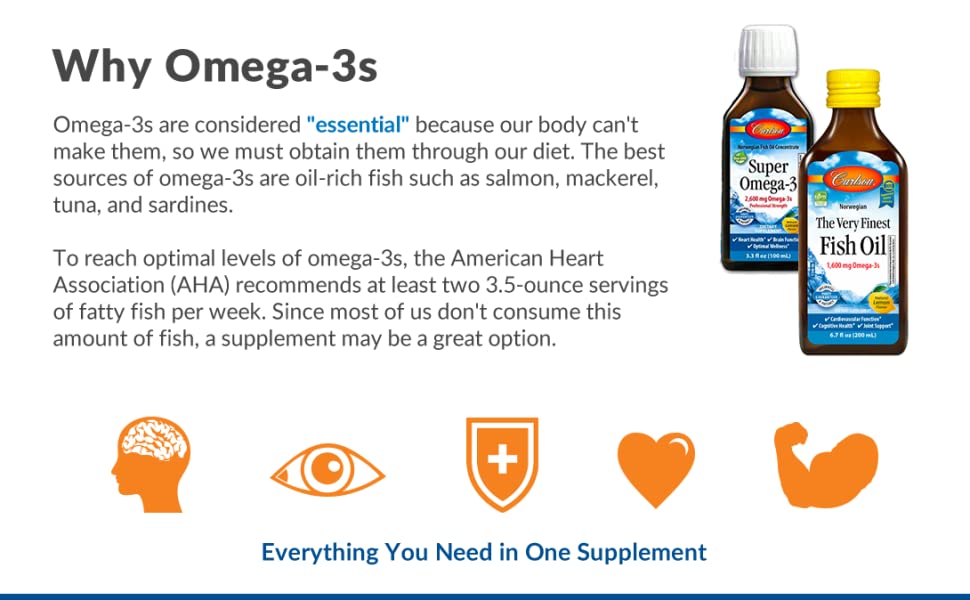 Carlson began in Chicago in 1965 as one woman's mission to improve the health of her family by creating nutritional supplements with high-quality ingredients. Susan Carlson's father suffered from heart issues but found relief after taking vitamin E. Inspired by this discovery and her background as a pharmacist, Susan created one of the first full lines of vitamin E worldwide, and the product line continued growing to meet the health needs of local families. Carlson began popping up on store shelves around Chicago, and the wave continued across the nation. Today, the commitment to helping families live a healthier lifestyle continues, as the next generation of the Carlson family leads the company. Carlson now offers more than 200 vitamins, minerals, omega-3s, kid's products, and other high-quality nutritional supplements. At Carlson, our family cares about the health of your family.
Share
View full details