Biomed Sterile Syringe Filter Nylon 25mm Diameter 0.45um Pore Size, 10 Individually Packaged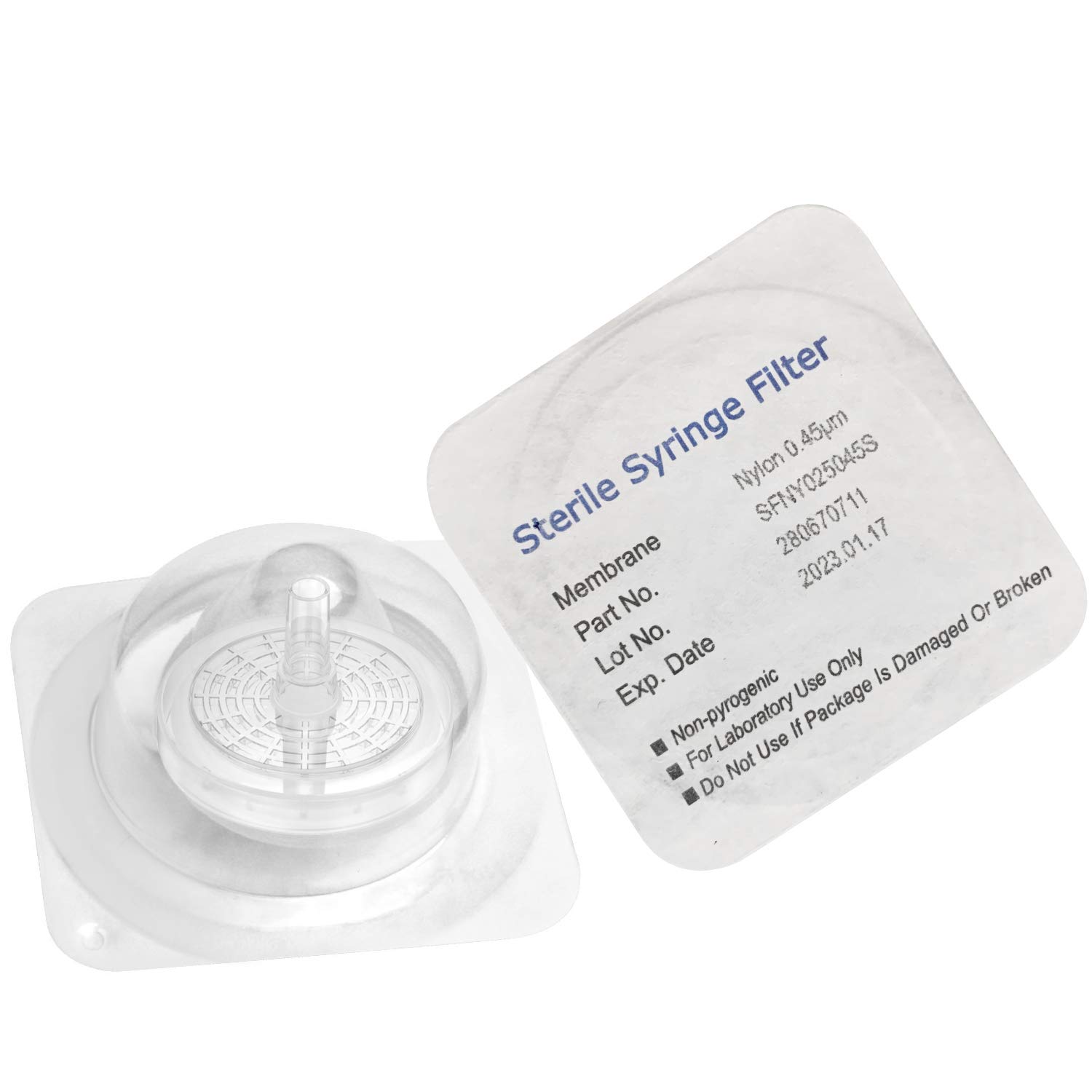 Feature: filter diameter: 25mm, pore size: 0.45um, membrane material: nylon ,Sterile ,individually Packaged .
Application: Tissue culture media preparation, Sterile filtration and clarification of biological fluids,Probe solutions,Protein and enzyme filtration,Hybridization buffers.
Sterile syringe filters are syringe operated filters for the clarification of aqueous solutions (column eluate, tissue culture additives, HPLC samples, etc). It is further to do the beautification appearance on general syringe filters basis and containing high quality membrane materials to make your experiment performance more perfect.
Variety of diameters and pore sizes to meet most aqueous sample filtration needs