Zesty Paws Mobility Bites Hip & Joint Health for Dogs All Ages, Duck Flavor, 90 Softchews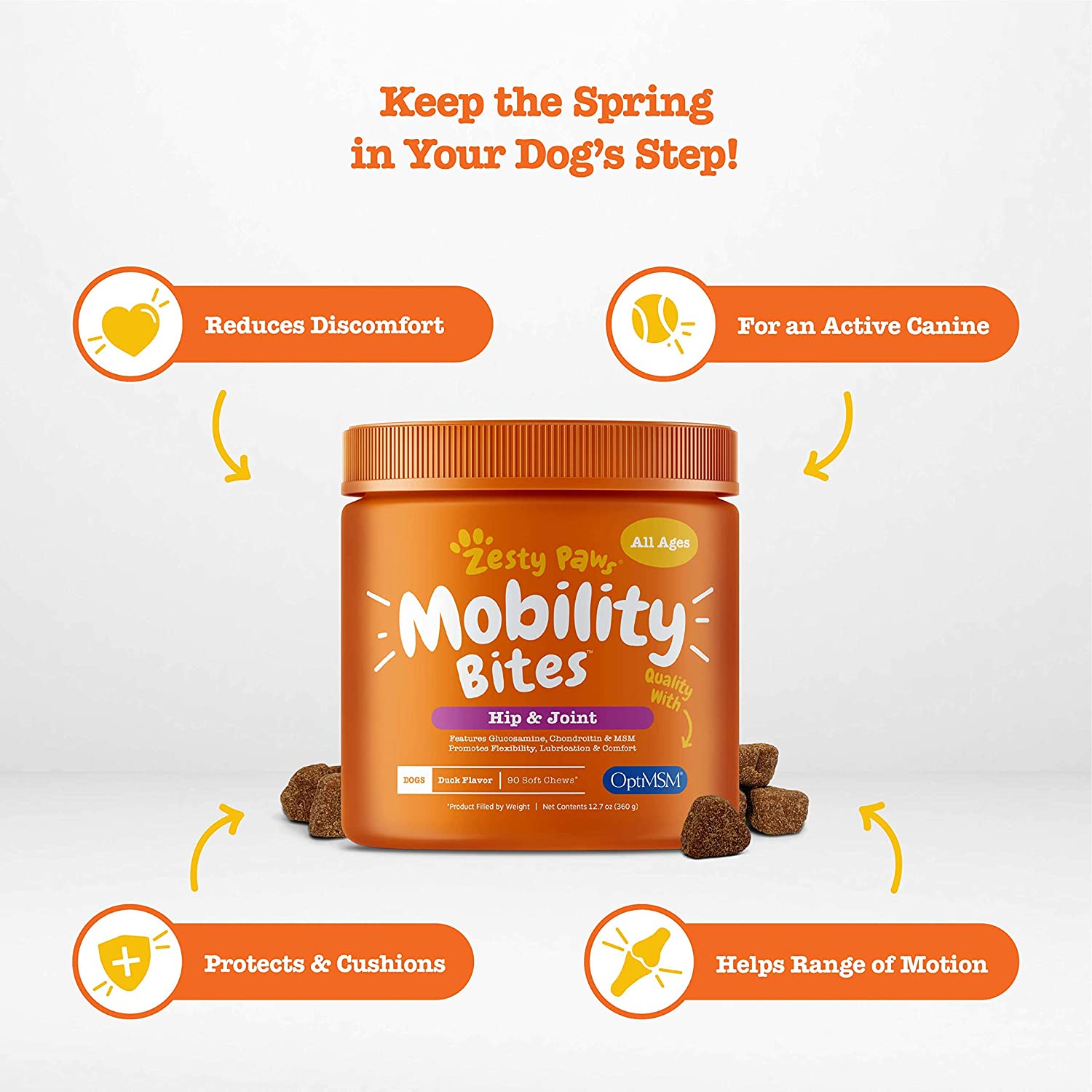 Zesty Paws Mobility Bites
Don't let Fido's frisbee collect dust! Zesty Paws' delicious Mobility Bites are soft chews that provide hip and joint support to keep your furry friend jumping for joy. They're great for adult and even senior furry pals of small, medium, and large sizes.
This functional chewable dog supplement features OptiMSM, a form of MSM that provides premium muscular support, plus Glucosamine HCl and Chondroitin Sulfate to support hips, joints, connective tissue, and cartilage for dogs.
Best of all, pets love the delicious taste (trust us, we have a hot spot were official four-legged testers tell us) that'll make Fido go wild for more. So trust us, good flavors come natural to us. Also, pet moms and dads can let out a sigh of relief knowing that while their pups are feeling spoiled with special treatment, they'll also be getting the premium support they need for hip and joint function.
About Zesty Paws
Pets bring us so much joy, so it's our mission to make their lives as happy as they make ours! That's why Zesty Paws products are made with premium ingredients and amazing flavors to show them you care and to keep your bestie feeling zesty.