Zesty Paws Calming Bites with Suntheanine for Dogs, Peanut Butter Flavor, 90 Softchews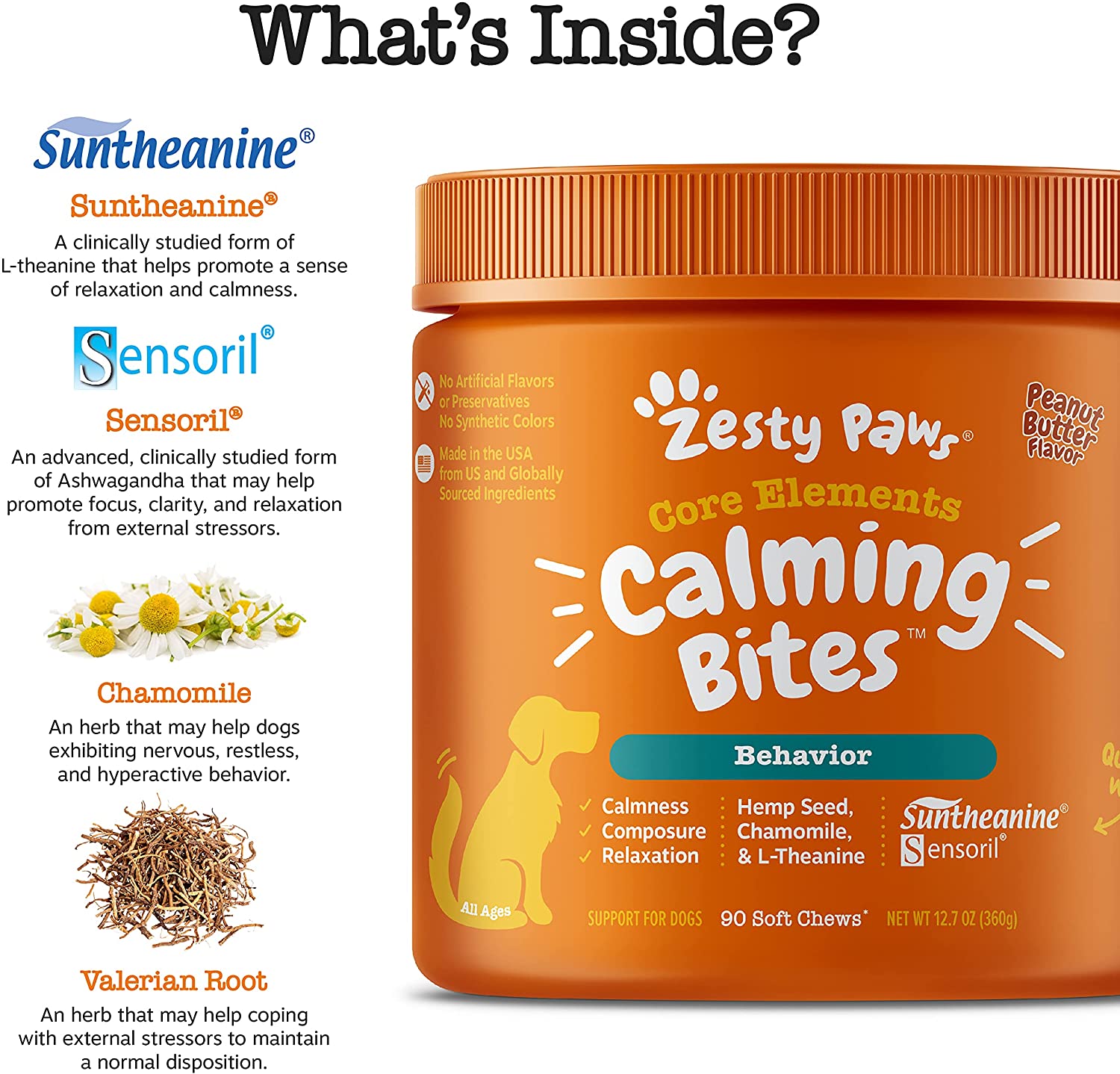 Zesty Paws Calming Bites
Zesty Paws Calming Bites are premium chewables that aid dogs with normal stress, nervousness, and hyperactivity to help them stay calm and at ease.
This functional dog supplement features Suntheanine, an advanced form of LTheanine along with Sensoril Ashwagandha. Together, these advanced ingredients help support relaxation, calmness, focus, and clarity for your canine pet. Plus, these soft chews also include Chamomile, Valerian Root, and L-Tryptophan for additional support to help calm and relax your pup.
Best of all, pets love the delicious taste (trust us, we have a hot spot where official four-legged testers tell us) that'll give your canine companion an itch for more. Also, pet moms and dads can treat themselves to a sigh of relief knowing that their doggy will maintain composure to keep them feeling too cool for thunderstorms, separation, every day anxiety, fireworks, car rides and travel, and other moments of normal stress.
About Zesty Paws
Pets bring us so much joy, so it's our mission to make their lives as happy as they make ours! That's why Zesty Paws products are made with premium ingredients and amazing flavors to keep your bestie feeling zesty.