YuMOVE Joint Supplement for Dogs with Lips and Omega 120 Chewable Tablets PACKAGING MAY VARY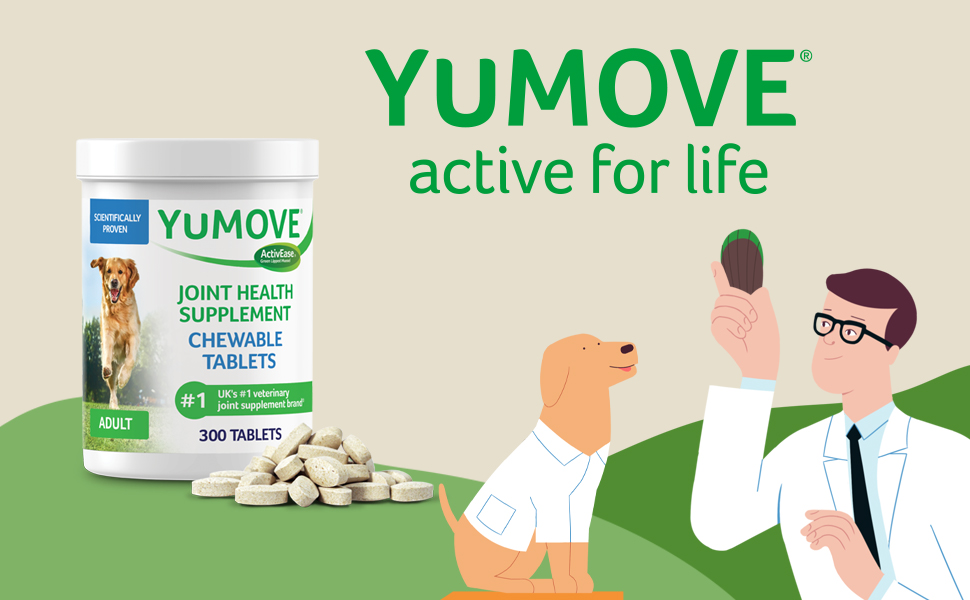 Hi there! We're YuMOVE, and we are dog nerds. We make triple-action hip & joint supplements that are scientifically proven to give visible results within just 6 weeks*. For this we have 15 years of clinical research and our superior ingredients to thank!
Powered by ActivEase® Green Lipped Mussel – a super-concentrated source of high quality, joint-soothing Omega 3 - our supplements aid natural response to inflammation. We also include Glucosamine and Chondroitin for high-strength joint support, plus Hyaluronic Acid to help lubricate and cushion the joints (ours reaches the joint in two hours!)But don't just take our word for it; we are currently helping more than 1.5 million dogs globally every year**! We're also the UK's #1 best-selling, vet-recommended dog joint supplement***.