Xtava 5 in 1 Professional Curling Iron and Wand Set XTV020031N Packaging may vary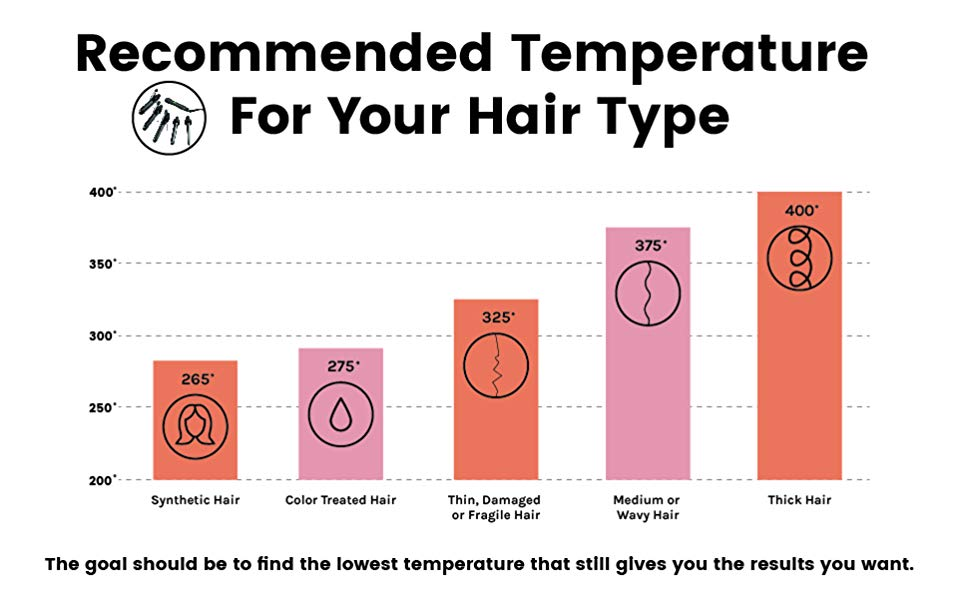 ​Keep in mind that no types of hair are the same. You may have hair that is both curly and thin or fine and thick, so feel free to experiment (within 10 degrees of your recommended temperature to protect your hair) to find the perfect setting that's right for you. The goal should be to find the lowest temperature that still gives you the results you want.
SAFETY WARNING: The iron's barrel will get extremely hot within a few seconds during use and should not be placed in contact with skin after the curling iron is turned on. There is NO cool tip on any of the 5 barrels. Prior to switching the barrels, we recommend that you unplug the device and let it cool completely, as the barrels become very hot during use. If you choose to change the barrels while the device is hot, please apply extra precaution, using a towel or the provided glove to handle the device so as to prevent harm. To switch out the barrels, turn the lock mechanism on the handle and pull out the barrel. Remember to lock the handle after placing on the desired barrel to secure into place. When using electrical appliances, especially when children are present, basic safety precautions should always be taken. Read all safety instructions in the user manual provided before using. Keep away from water.
NOTE: 100-240V Universal, 75W (Max)