Vitafusion Men's Powerful Multi Natural Berry Flavor, 220 Gummies For Cellular Energy, Immune & Muscle Support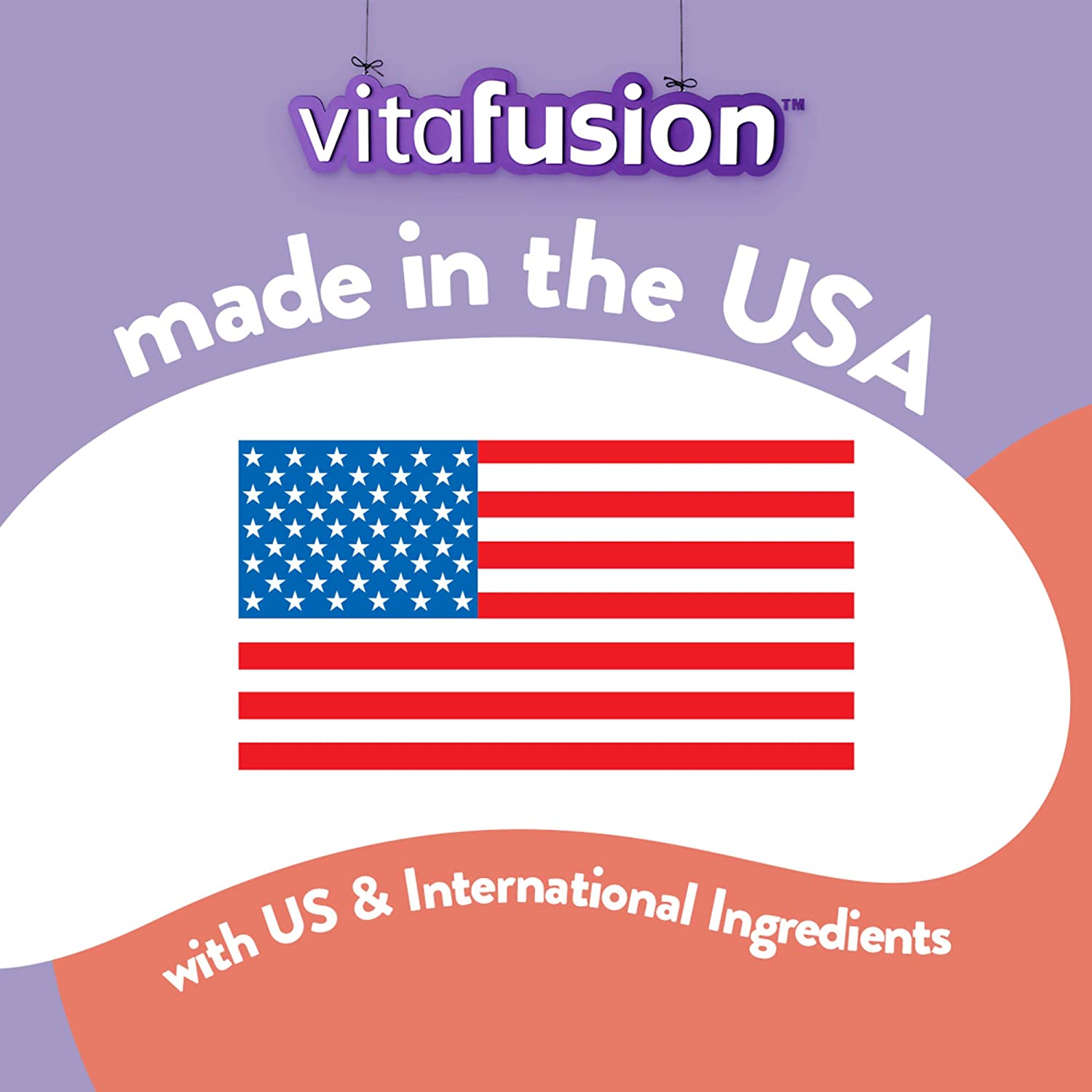 DISCLAIMER:
During transit, content 'unavoidably' becomes moist. this is normal & experienced also by US customers (you can check it online). Moisture causes the foil seal to flip(sometimes upon opening) that does not mean it's not sealed, rest assured gummies are stored in a well conditioned place 24/7. If product is delivered completely melted or formed in one glob, this means it's exposed to high heat during transit and is NOT fault of the seller. we can help you get a refund from the courier, just message us & we'll help you.
Begin your day and end your night with the nutritional Vitafusion Men's Multivitamin Gummies. This 220-count gummy container offers a variety of the tastiest fruit flavors and nutrition. Use as a supplement to your daily schedule to ensure you get the micronutrient needs to maintain a healthy male body.
Containing only natural flavors, these tasty gummies come in four popular flavors: strawberry, blackberry, blueberry and raspberry. Get vitamins A, C, D, E, B6 and B12 in addition to biotin, pantothenic acid, calcium, iodine, zinc, chromium and molybdenum.