Vicks Warm Mist Humidifier, Medium to Large Rooms At least 12 HR of Operation, 1.0 Gallon Capacity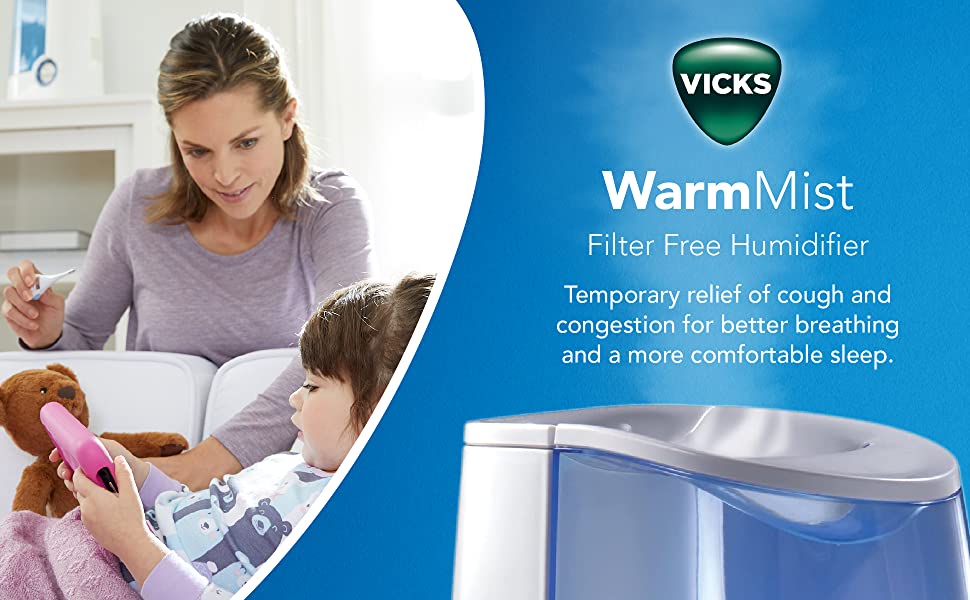 NOTE: THIS IS 120 VOLTS, you need a converter for this.
The Vicks Warm Mist Humidifier provides soothing, warm moisture and a calming environment. During cold and flu season, when allergies kick in, or the air is simply just dry, you can rely on this adult, kids and baby humidifier, which can also be used with Vicks VapoSteam for medicated vapors. Vicks humidifiers for bedroom, baby nursery, kids room and beyond add necessary moisture to the air, and help ensure proper humidity levels in your home. Indoor humidity levels between 40-60% can help relieve cough and congestion, keep throat and nasal passages hydrated, temporarily relieve dry air discomfort, protect furniture, reduce static electricity and even keep plants healthier. This Vicks humidifieris ideal for medium to large rooms, and is quick and easy to use and clean. The wide tank opening offers easy filling and cleaning. With a 1 gallon tank, you can enjoy warm mist for up to 24 hours on the lowest setting, or utilize the auto shut-off. It's quiet,and the large night light makes it a great choice for your bedroom or as a baby humidifier for nurseryor kids rooms. At Vicks, we believe that everyone deserves a touch of care. Our line of humidifiers, steam inhalersand vaporizershelp you breathe better, wherever you are.