Timely by Time Cap Labs 81mg Low Dose Aspirin, Pain Reliever for Minor Aches and Pains, 1000 Tablets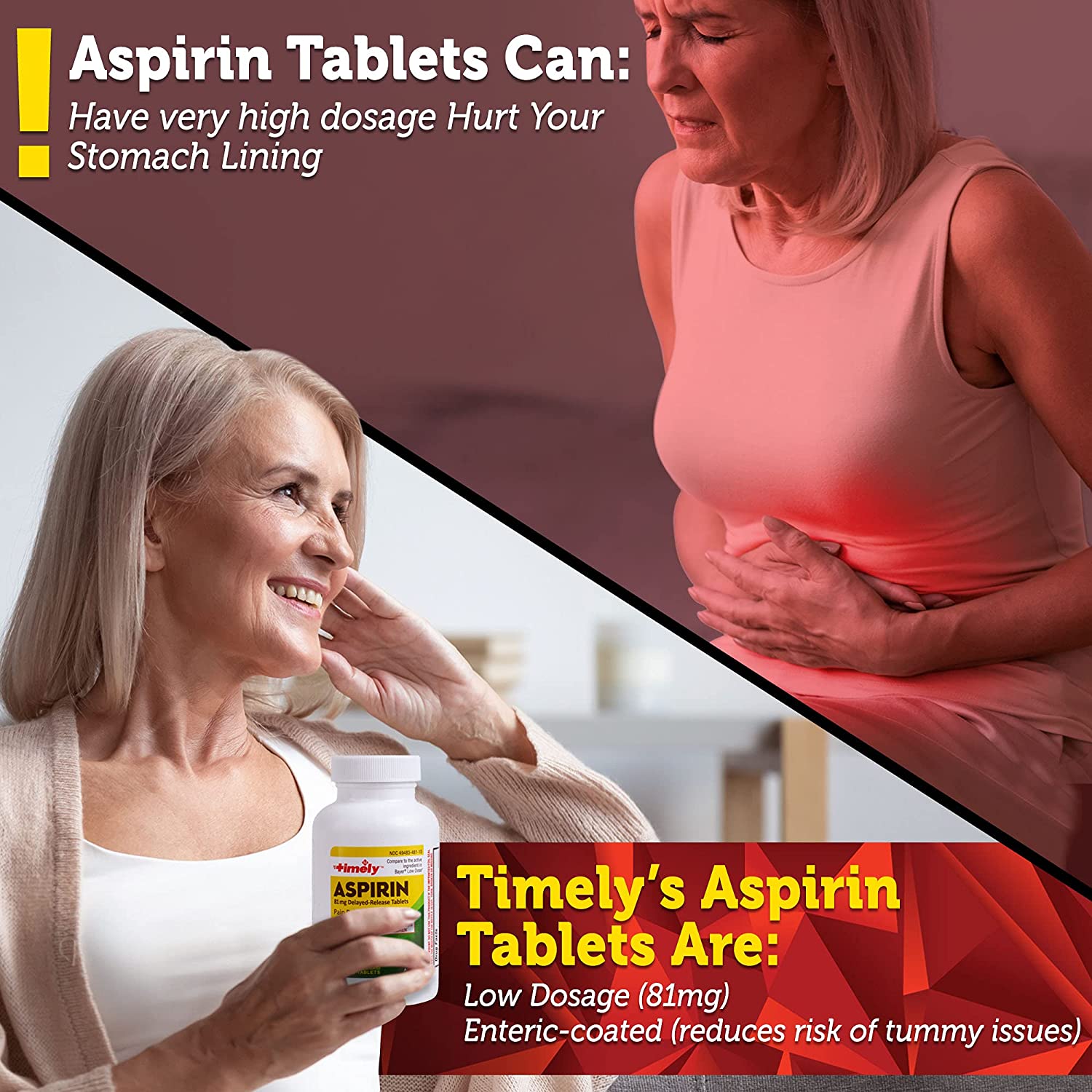 Your Serving of Wellness ... Whether it's minor pain relief or daily therapy, Timely 81mg low strength aspirin tablets are up to the task. Before using this for your heart, consult your healthcare provider.

Shop Smart and Save Big ... Don't spend a small fortune on just the label. Our 81mg aspirin low dose tablets give you National Brand equivalency at a fraction of the price. That's efficacy priced right.

Keep Tummy Issues at Bay ... Thanks to the enteric coating, our low dose aspirin moves safely through your stomach into the small intestine. This means lower instances of tummy discomfort even with everyday use.

For All Those Little Aches and Pains ... If a tooth is acting up or that throb in your head hasn't gone away, aspirin 81mg for adults might just help. Simple-to-swallow tablets mean relief comes easy.

We're Obsessed with Quality … It's what guides us through every stage of production. 3rd party tested and made to exacting standards, Timely 81mg aspirin coated tablets never cut corners when it comes to your wellbeing.