The Genius Brand, Genius Consciousness Nootropic Biohack Technology for Mental Performance, MANGO, 2.72 oz. / 77g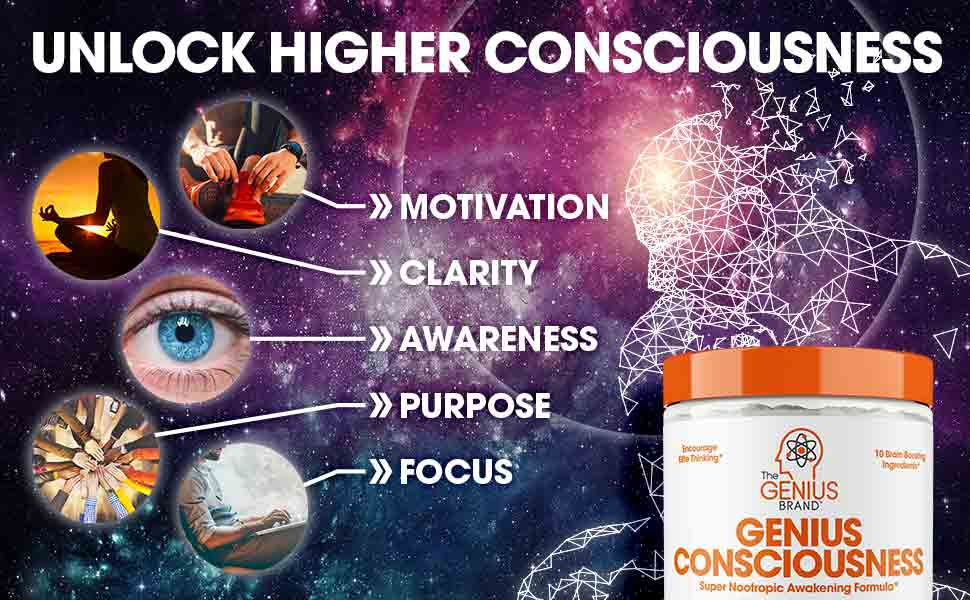 HEIGHTENED MENTAL CLARITY, FOCUS & COGNITIVE PERFORMANCE - Reduce brain fog and clear the cobwebs holding you back from achieving limitless status! Find creativity and free your thoughts with modern science (see product description below for scientific breakdown)

CLINICALLY PROVEN, TRADEMARKED INGREDIENTS - Doctor formulated & 3rd party tested, Genius doesn't leave quality up to chance. Highlights from our extra strength formula include 100mg of Phosphatidylserine, 1000mg of Acetyl L Carnitine HCL and 500mg of L-Tyrosine for higher level thought processing, dopamine production and nerve support

NO PRESCRIPTION REQUIRED - Unlike some synthetic smart drugs, Consciousness provides a natural alternative to unproven compounds! Made with all-natural, scientifically proven ingredients; Consciousness truly does support brain health

FAST-ACTING ENERGY & MOOD SUPPORT - Dyamine, Neurofactor and Natural Caffeine ignite neurons to leave you feeling bullet proof! Find your neuro peak and leave anxiety behind with SAFE stimulants (Packaging may slightly vary).