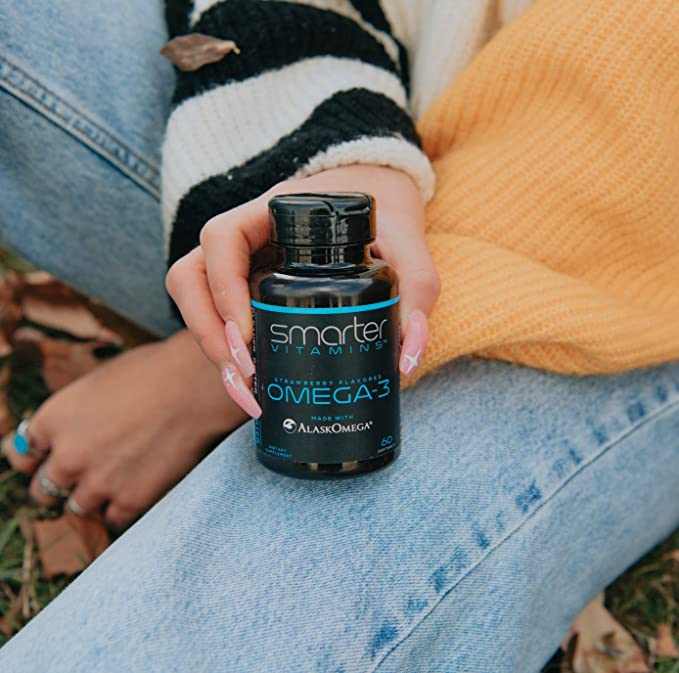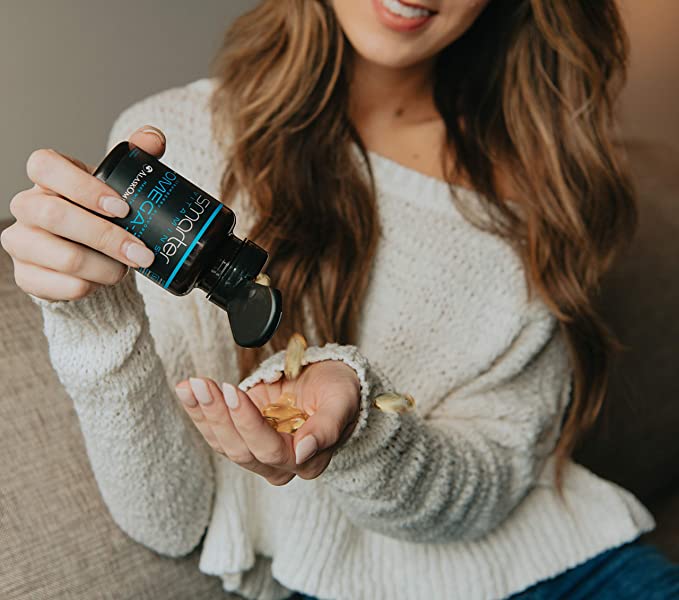 #1 IN FRESHNESS
AlaskOmega omega-3 concentrates lead the market in oil freshness, with a maximum total oxidation (TOTOX) of 5.
BRAIN HEALTH
Omega-3 fatty acids, and especially DHA, have been shown to play a positive role in memory, cognitive health and mood. DHA is the motor oil for your brain.
EYE SUPPORT
DHA is necessary for healthy eyes. Studies suggest that people with a healthy amount of Omega-3 fatty acids in their diet are less likely to develop macular degeneration.
JOINT HEALTH
One-to-three grams of fish oil each day can help reduce the intensity of joint symptoms like morning stiffness, tenderness, swelling, and discomfort. The omega-3 fatty acids present in this amount can also increase blood flow throughout the body during exercise, which can help reduce joint pain and swelling.
NO BS (BAD STUFF)
Never any harmful chemicals such as magnesium stearate, silica, dioxides, maltodextrin, soy, carrageenan and over 25 others.
Omega-3 Fish Oil by Smartervitamins
SmarterVitamins has pioneered the Strawberry OMEGA-3 FISH OIL supplement that large brands SHOULD have.
We've searched the globe for the cleanest, most potent and freshest fish oil…
Potent. Filtered. Cold Extraction. Triple Strength Omegas. Sustainable. Traceable. Alaskan.