Sion Biotext First Aid Triple Antibiotic Ointment for Cuts, Scrapes & Burns, 144 Packets (0.03 oz. / 0.9g each)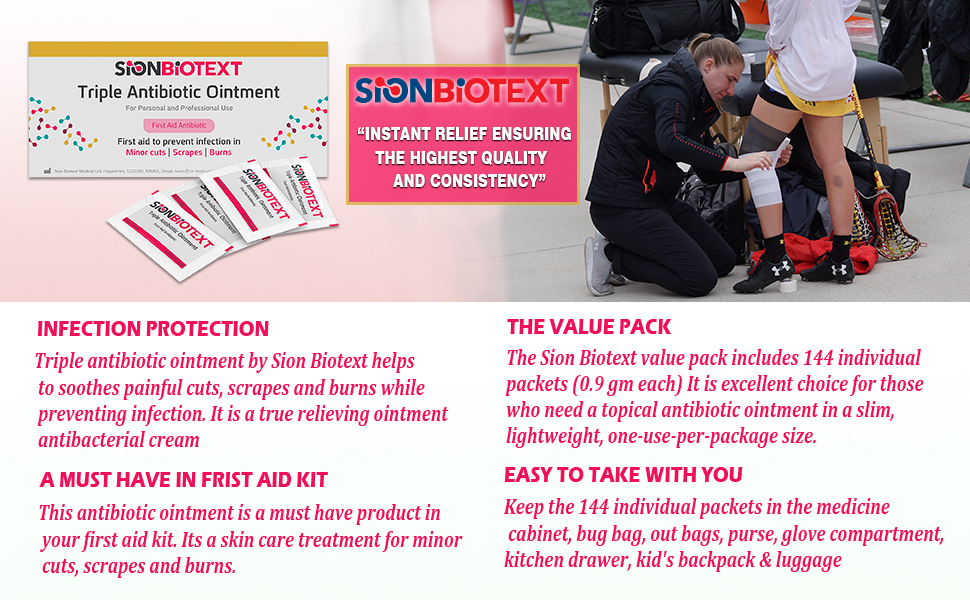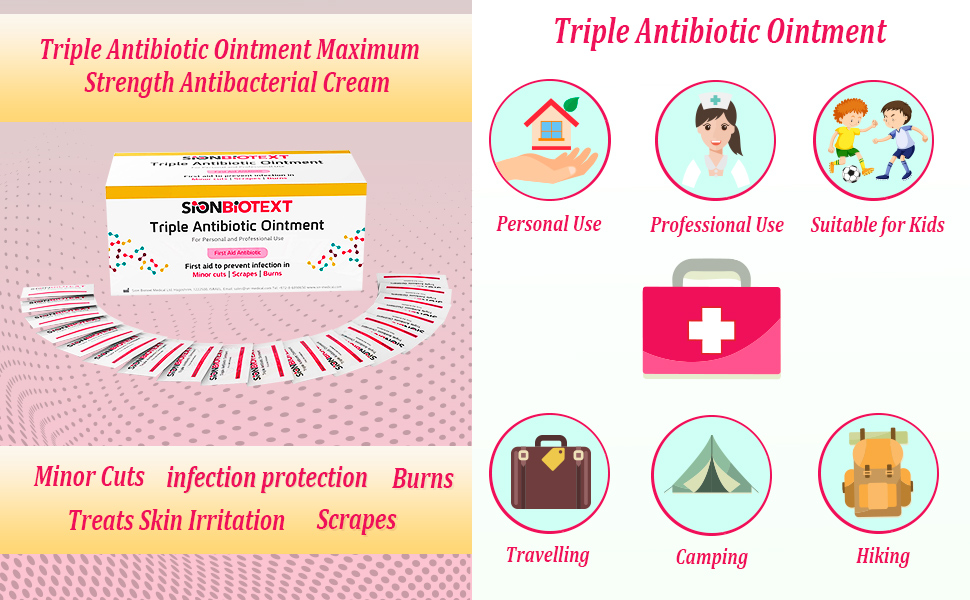 Feel The Difference
24-hour infection protection - Provide infection protection and minimize scars.

Patented technology results in visibly healthier skin.

Antibiotics that work by stopping the growth of bacteria.

Ointment provides long-lasting infection protection and minimizes the appearance of scars.

Keep a couple in your purse or backpack and be prepared for bug bites, plant-induced rashes and the like.

Aside from the space saving aspect, you aren't having to open an entire tube for a single use on the go.