Regular price
₱1,950.00 PHP
Regular price
Sale price
₱1,950.00 PHP
Unit price
per
Sale
Sold out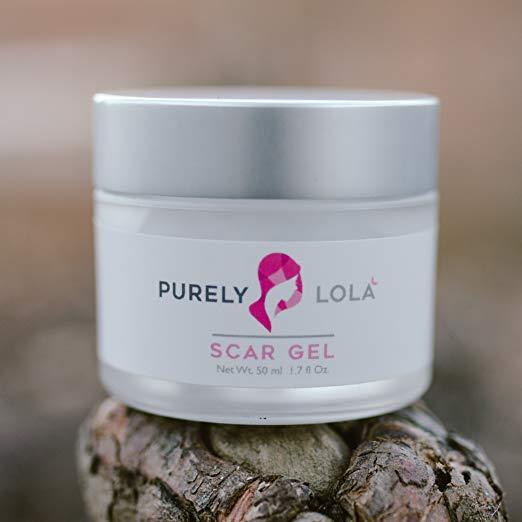 Purely Lola Advanced Scar Gel Cream Keloid Remover With Rosehip Seed Oil 1.7 oz

Size : 50 ml / 1.7 oz

Tired of looking at unsightly blemishes, burns, stretch marks, or scars? Our Dermatologist approved advanced healing renewal formula drastically helps to repair, reduce, and diminish scar tissue on your hands, face, feet, or body so you can look at your beautiful skin in the mirror with that pure natural confidence again.

Made with the best 100% premium ingredients that are designed for clinical use. We give you a superior professional grade anti scar cream that works. Benefit from this product by enhancing your beauty, and brightening your life. Take care of both the old hard to remove scars that you've had forever, and the new ones.

Collaxyl® is a trademarked ingredient in France, and is the primary #1 powerhouse when it comes to healing damaged skin, & repairing scar tissue. It has been demonstrated & proven to rapidly aid in the regeneration of both the epidermal, and dermal skin layers that have been left wounded in as little as 1 application.

Let our amazing and defining formula be your secret weapon by keeping this scar cream in your cosmetic tool kit. Take control of your skins appearance, and finnaly have peace of mind when it comes to those pimple scars, stretch marks, or other blemishes that you'd rather keep hidden away. Works for both men and women.

Rapidly begin to reduce, lighten, and heal your skin today!

Make use of our proven formula:

*Panthenol

is present in all living cells, and makes a perfect ingredient for skin care. When applied directly to the skin it converts to pantothenic acid, and is quickly absorbed penetrating deep into the lower layers hydrating, and moisturizing.

*Collaxyl®

is a peptide that quickly triggers skin cell regeneration in both dead, and living tissue for both the epidermal, and dermal layers of the skin. Clinically tested, and approved, the proven ingredient makes this scar the #1 choice for Dermatologists.

*Allantoin

is a natural healing, and moisturizing ingredient used to sooth, and actuate cell proliferation, and healing. It also works to soften the skin, and promotes healthy skin growth.

*Rosehip Seed Oil

is extremely rich with antioxidants, Vitamin A, and Vitamin C. It greatly helps to reduce, and heal the appearance of scars, burns and stretch marks in additions to treating fine lines & wrinkles.

*Silicone Blend

is what provides a general layer of protection on the skins surface allowing it to heal more quickly. It also seals the beneficial ingredients into the skin allowing them to work much more effectively.

Ingredients : Panthenol, Collaxyl®, Allantoin, Rosehip Seed Oil, Silicone Blen

Directions : Gently massage a small amount over scar tissue, or damaged skin until absorbed. Repeat process twice daily.
Share
View full details