Pure Enrichment PurePulse Pro Advanced TENS Device with LCD Display, Includes 3 AAA Batteries, 4 Electrode Pads and Storage Bag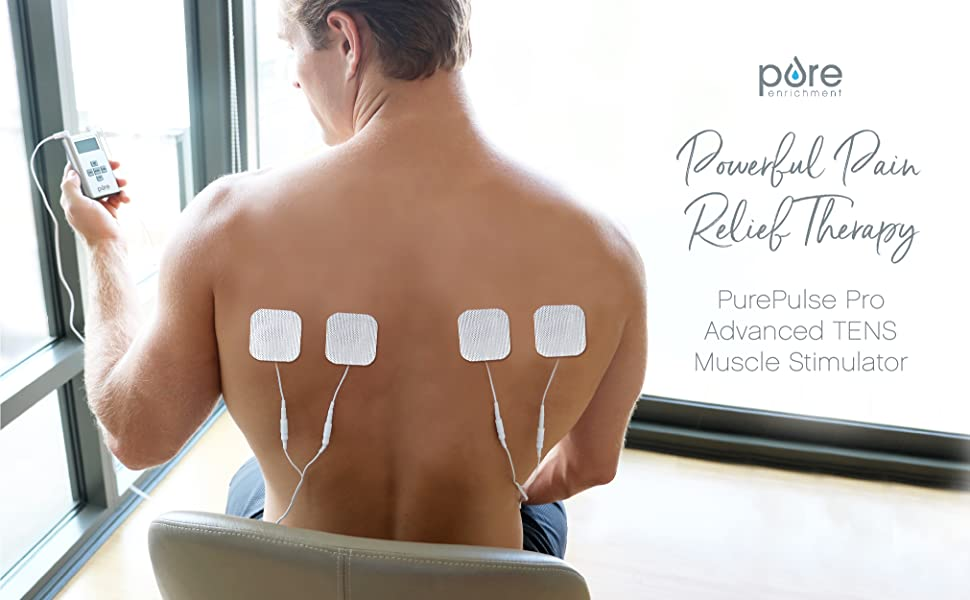 Comprehensive Set
PurePulse Pro comes with everything needed for TENS pain relief therapy at home: PurePulse Pro TENS Unit, 3 AA batteries, 4 electrode pads, 2 connector leads, and a storage bag.\
6 Stimulation Modes
Six high-frequency stimulation modes treat your body's different muscle groups such as neck, shoulders, and back, arms and legs, hands and the soles of feet, and joints.
Portable Pain Relief
PurePulse Pro is great for treating pain at home or on the go. It is battery operated and features a convenient clip holder so you can move around while receiving treatment.
Safe and Gentle
PurePulse Pro comes with 4 premium TENS pads that are safe and gentle to apply. They stick to the skin using superior-quality hydrogel that transfers the electrical current evenly and efficiently.