Poly Medical Advanced Dissection Kit High Grade Stainless Steel Instruments, 37 Tools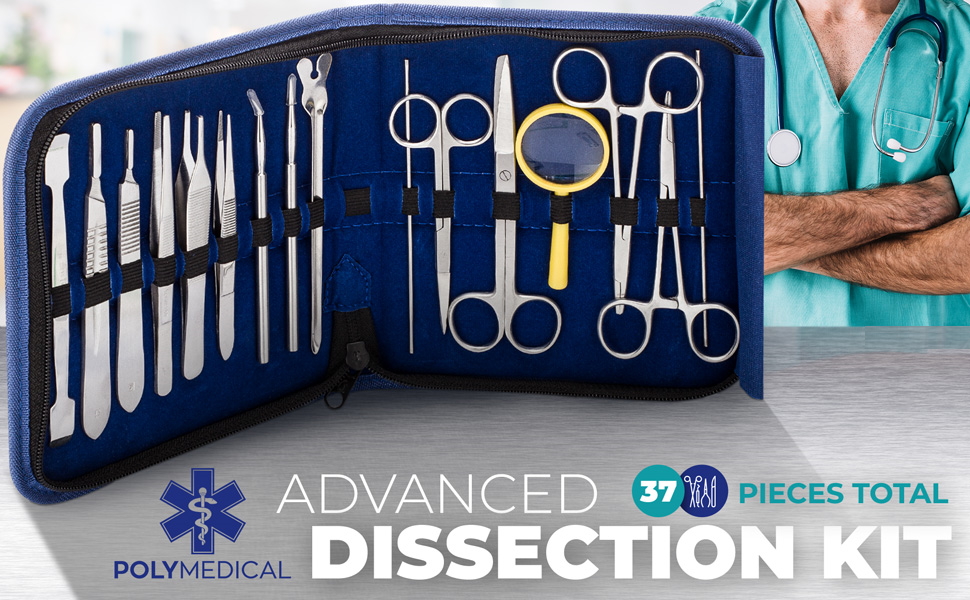 Whenever you are dissecting, your mind needs to be focusing on building the right skills, and not on stressing out over malfunctioning tools.
We at Poly Medicaldesigned a dissection kit, unlike any other in the market today. While most dissection kits sold online are put together with no other thought than to look a little different from the competition, our dissection experts carefully selected each tool in our kit to bring you more value for your money, more quality to your learning experience, and more peace of mind to students and teachers all around the world.
Use it to practice your dissection skills and improve your techniques.

The perfect gift for the medical student who just got accepted.

Suitable for dissecting small, medium or large organic tissues.

A high quality kit that can last you a lifetime if cared for properly.

If and when any of these tools malfunction (not due to regular wear and tear) we'll send you a replacement at no cost to you - anytime.