Pet MD Antiseptic and Antifungal Medicated Spray for Dogs, Cats, and Horses with Chlorhexidine, Ketoconazole, Essential Fatty Acids, Aloe, and Vitamin E, 8 oz.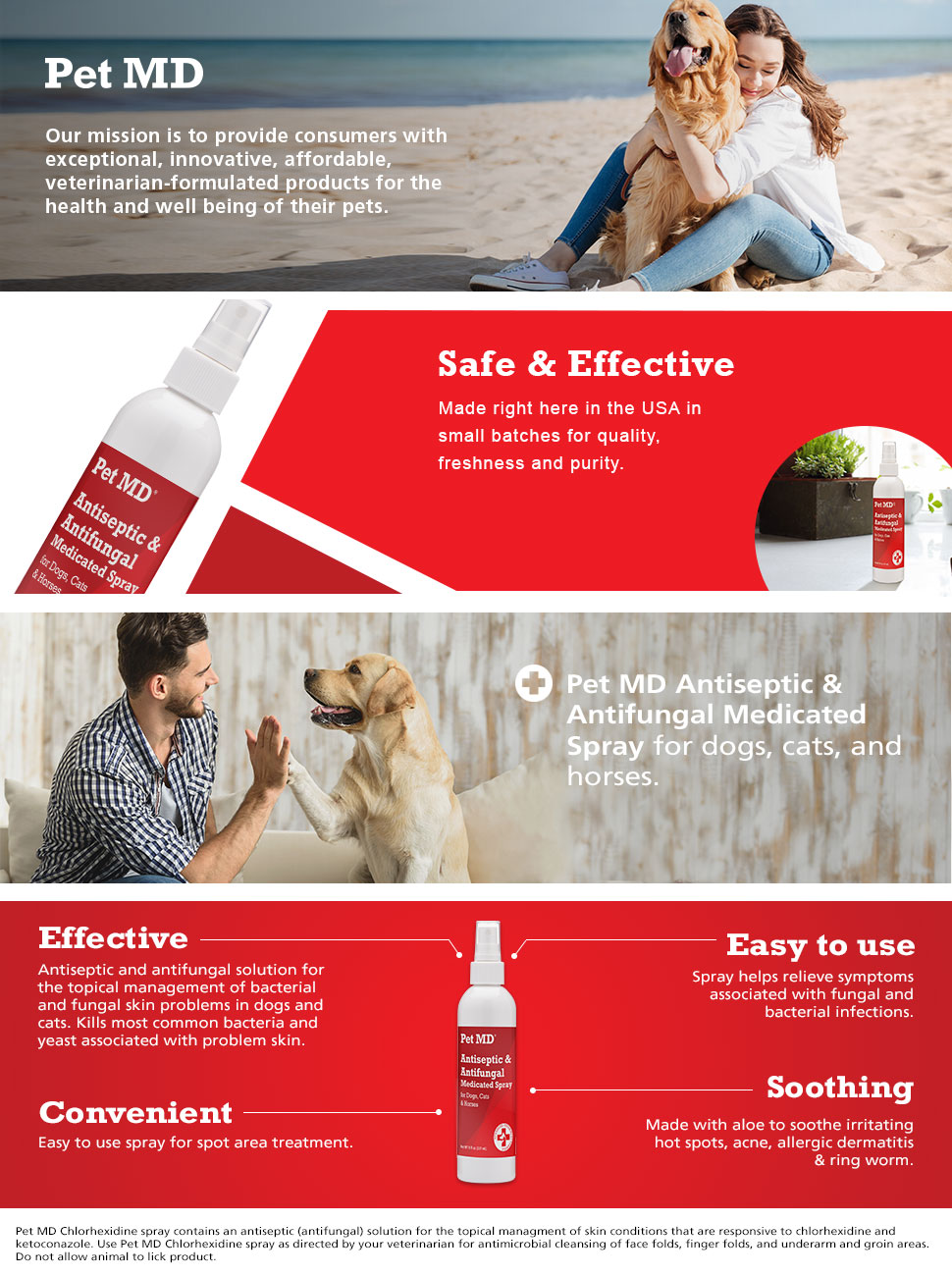 100% AUTHENTIC AND FROM THE USA
Helps alleviate bactericidal and skin infections such as hot spots, ringworm and acne in pets Helps heal skin infections, cuts, superficial abrasions, and insect bites.

Non antiseptic, antibacterial and antifungal itch solution for the management of topical skin problems.

deodorizes and helps relieve dermatitis and pryodema that can result from allergies.

Perfect between baths and easier than Shampoo.

Useful for cleaning antiseptic face folds, finger folds, as well as in the armpits and groin.

Astringent qualities also help dry the affected area.

It kills the types of bacteria and yeast that are most commonly associated with skin infections in dogs and cats.