OLLY Collagen Gummy Rings, Reduces Fine Lines & Boost Skin Resilience, Peach Flavor, 30 Gummies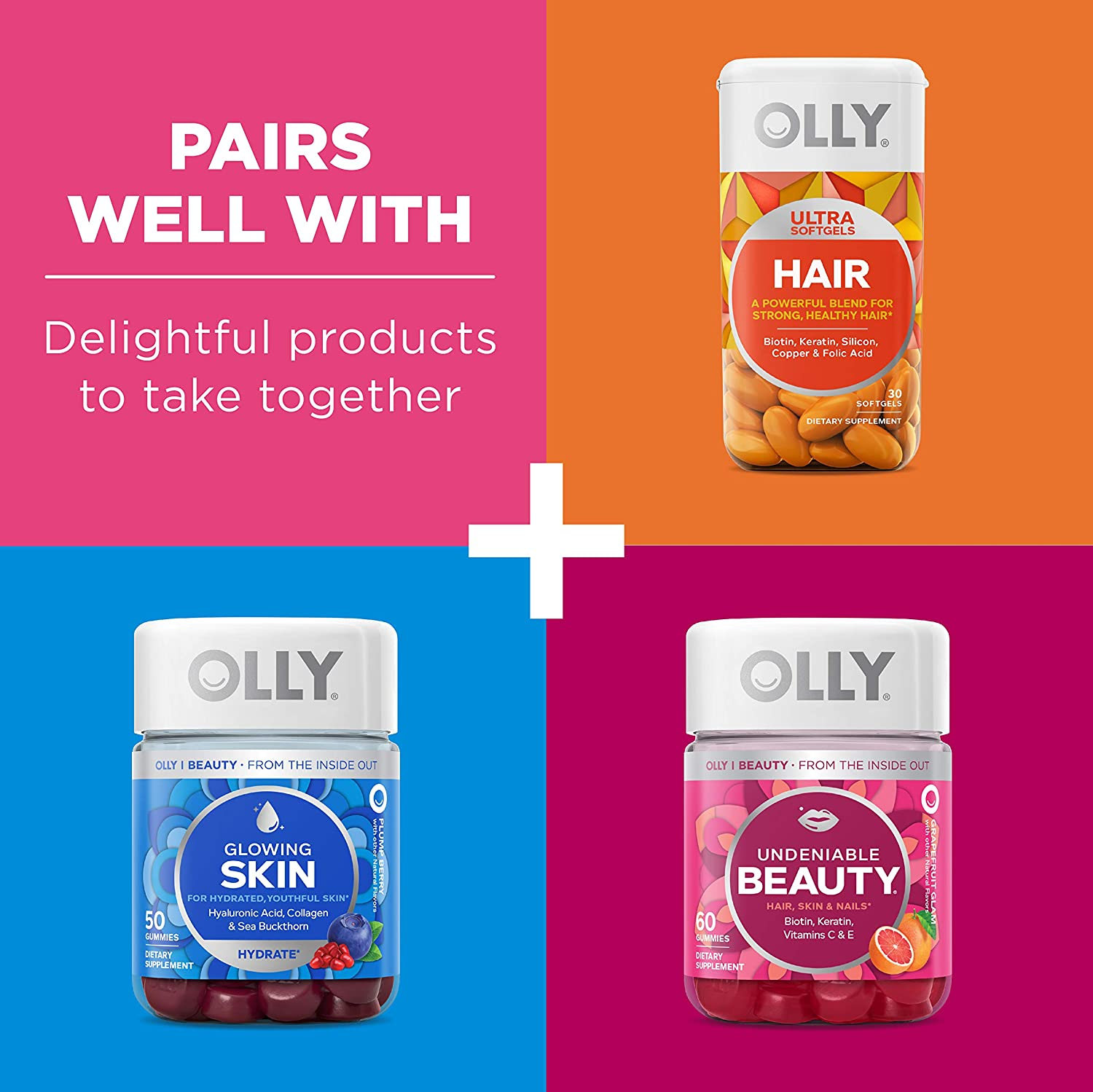 DISCLAIMER:
During transit, content 'unavoidably' becomes moist. this is normal & experienced also by US customers (you can check it online). Moisture causes the foil seal to flip (sometimes upon opening) that does not mean it's not sealed, rest assured gummies are stored in a well conditioned place 24/7. If product is delivered completely melted or formed in one glob, this means it's exposed to high heat during transit and is NOT fault of the seller. We can help you get a refund from the courier, just message us & we'll help you.
Say hello to Collagen Gummy Rings—a beauty superstar that's essential for that youthful glow. It nourishes your skin on a deep level to improve firmness and resiliency. Collagen Gummy Rings deliver a clinically-tested dose (2.5 grams) of Bioactive Collagen Peptides®. They've been shown to support collagen production, boost skin elasticity and reduce the appearance of worrisome wrinkles in as little as 4 weeks. Good health is at the center of everything we do. That's why we've made it our mission to make nutrition easy to understand. We do it by crafting products that are as effective as they are delicious—because we know when something feels good, you're more likely to do it.