Nested Naturals Luna Melatonin-Free Herbal Sleep Aid, 60 Vegan Capsules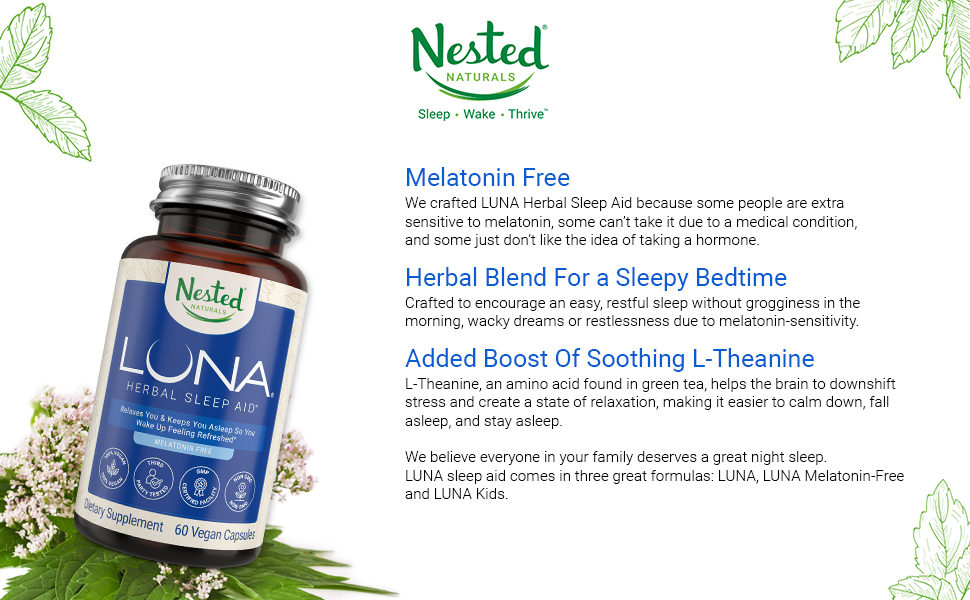 From the makers of LUNA, comes a Melatonin-free formula for those with melatonin-sensitvity. Our harmonious blend of relaxing herbs and L-Theanine encourage an easy, restful sleep without grogginess in the morning, wacky dreams or restlessness due to melatonin-sensitivity.
L-Theanine, an amino acid found in green tea, helps the brain create states of relaxation, making it easier to fall asleep, calm stress and extend the duration of deep sleep.
Our formula uses a blend of herbs that people have been using for centuries to relax and sleep better. Chamomile, Lemon Balm, Passionflower and Hops are known for their calming and soothing properties. Valerian Root promotes a healthy sleep cycle.