Nervex Neuropathy & Nerve Pain Relieving Cream made with Natural Ingredients, 1.7 fl.oz / 50ml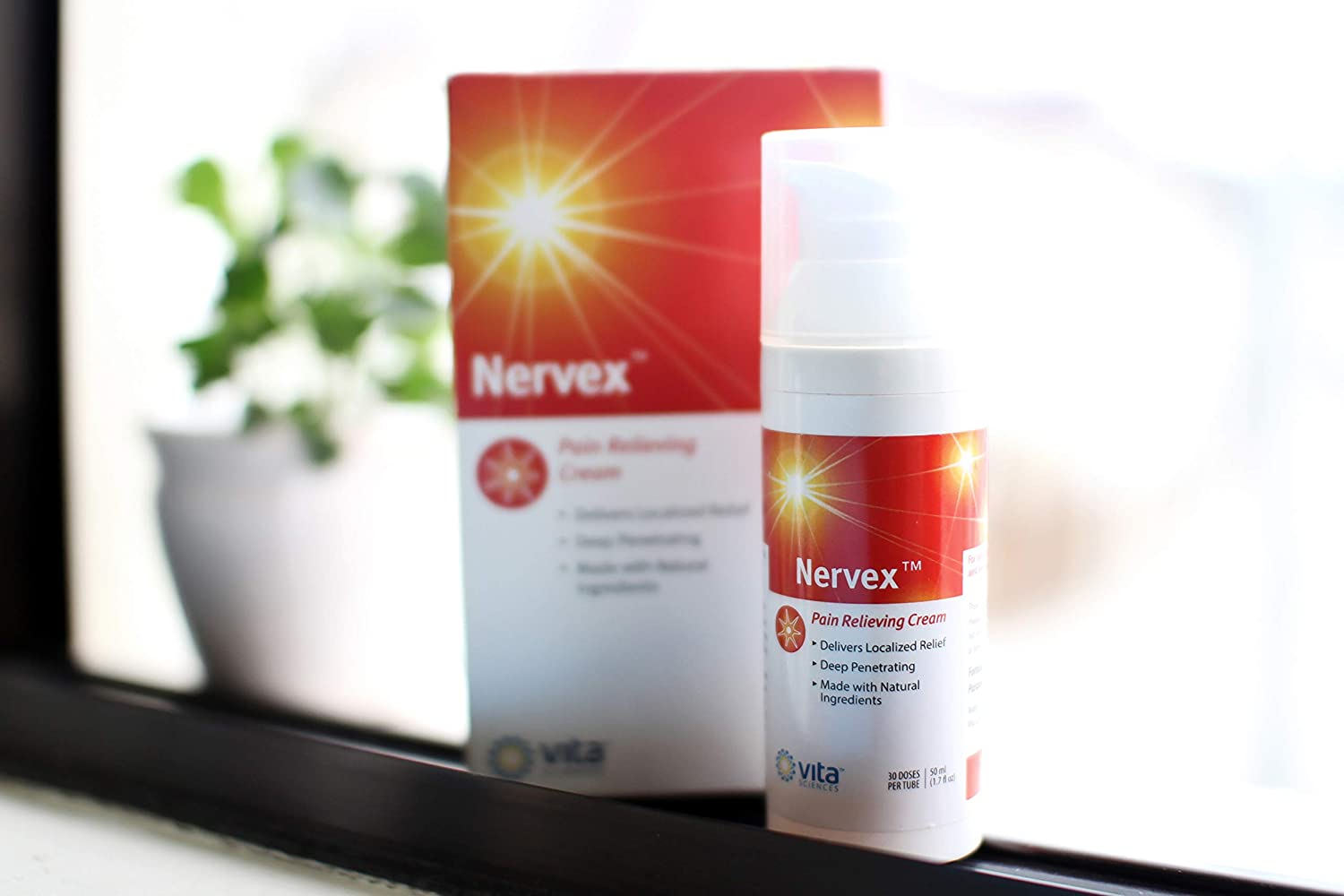 Nervex- the only natural neuropathy cream that supports healthy nerve cells
Odorless, hypoallergenic, non-irritating everyday pain lotion. Infused with healthy nutrients.
Vita Sciences Nervex is an odorless nerve pain relief cream that supports healthy nerve cells.
Chosen most often by sufferers of neuropathy.
Safe and natural, our topical pain cream contains Andrographis Paniculata, Capsaicin, r-ALA, MSM, vitamin B12, vitamin B1, vitamin B5, vitamin B6, vitamin E, and cetyl myristoleate.
Get natural relief from daily searing pain associated with neuropathy with each pump of the bottle. One press from our specially-constructed airless dispenser measures out precisely the amount of vitamins you need in one dose of our deep-penetrating nourishing cream.
Use Nervex cream where nerve pain persists such as on the feet.
Nervex nerve cream helps- gently, naturally.
Causes of nerve pain can include vitamin B12 deficiency or inadequate nourishment of the nerve cells.
Symptoms of nerve pain include:
- Painful numbness.
- Muscle spasms.
- Pain that happens daily.
- Burning or tingling in extremities (hands, arms, legs, feet).