NaturVet Quiet Moments Calming Aid plus Melatonin Dog Supplements, 70 Soft Chews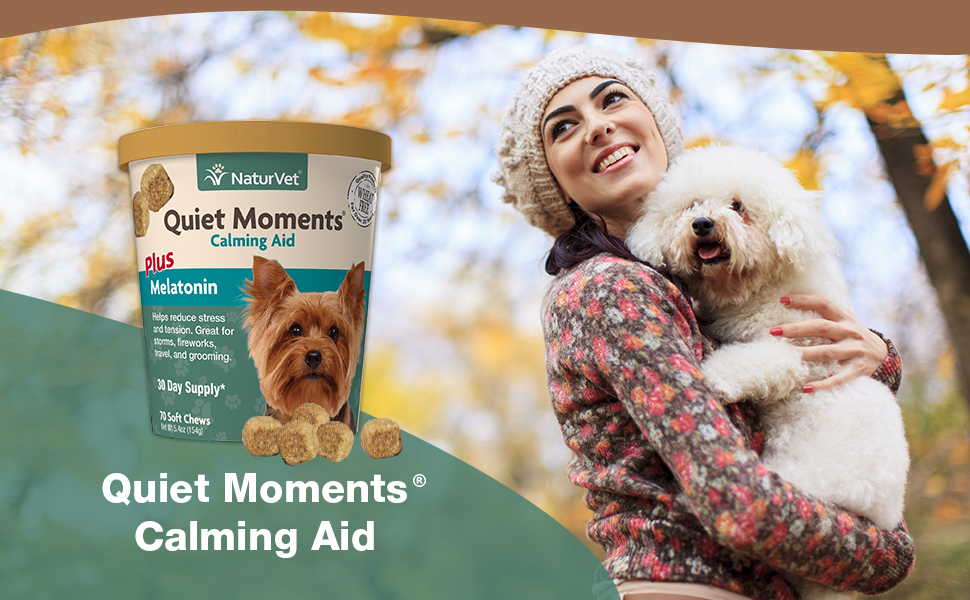 NaturVet Quiet Moments Calming Aid Dog Supplement
Help keep your canine companion calm and de-stressed during storms, separations, travel and grooming with NaturVet Quiet Moments Calming Aid Dog Supplement that is infused with a rich blend of ginger, L-Tryptophan, thiamin and melatonin to help ease your pup's stress and anxiety.
Each calming aid dog supplement in this 70-count, 30-day supply is manufactured in the USA, NASC, cGMP compliant facility. The rich taste of each dog supplement soft chew is something your furry friend will love while it helps him keep calm in stressful situations.
Each of our dog supplement products are packaged in a re-sealable jar for maximum freshness and the scrumptious taste will leave your canine companion thinking he is getting a treat for the day. NaturVet, your trusted source for pet supplements.
Features:
Wholesome Dog Supplement

Calming Aid

Includes Melatonin

Made in the USA