Nature's Way Gotu Kola 475 mg, 180 Capsules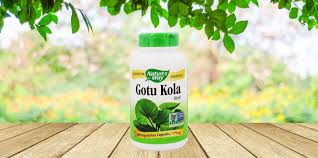 Gotu Kola is commonly used for longevity and vitality.*

Gotu Kola is used in India similar to how the Chinese use Ginseng, for longevity and vitality.* Although its name is similar to cola nut, Gotu "Kola" does not contain caffeine.
Directions -Take 2 capsules daily, preferably with food. If pregnant, nursing or taking any medications, consult a healthcare professional before use.
INGREDIENTS - Based on 2000 calorie diet. plant-derived capsule (modified cellulose), magnesium stearate

Note -

Non-GMO Project Verified and Tru-IDCertified