My Happy Formula Vitamin C as Pureway-C 500 mg 60 VegeCaps Personalized Bottle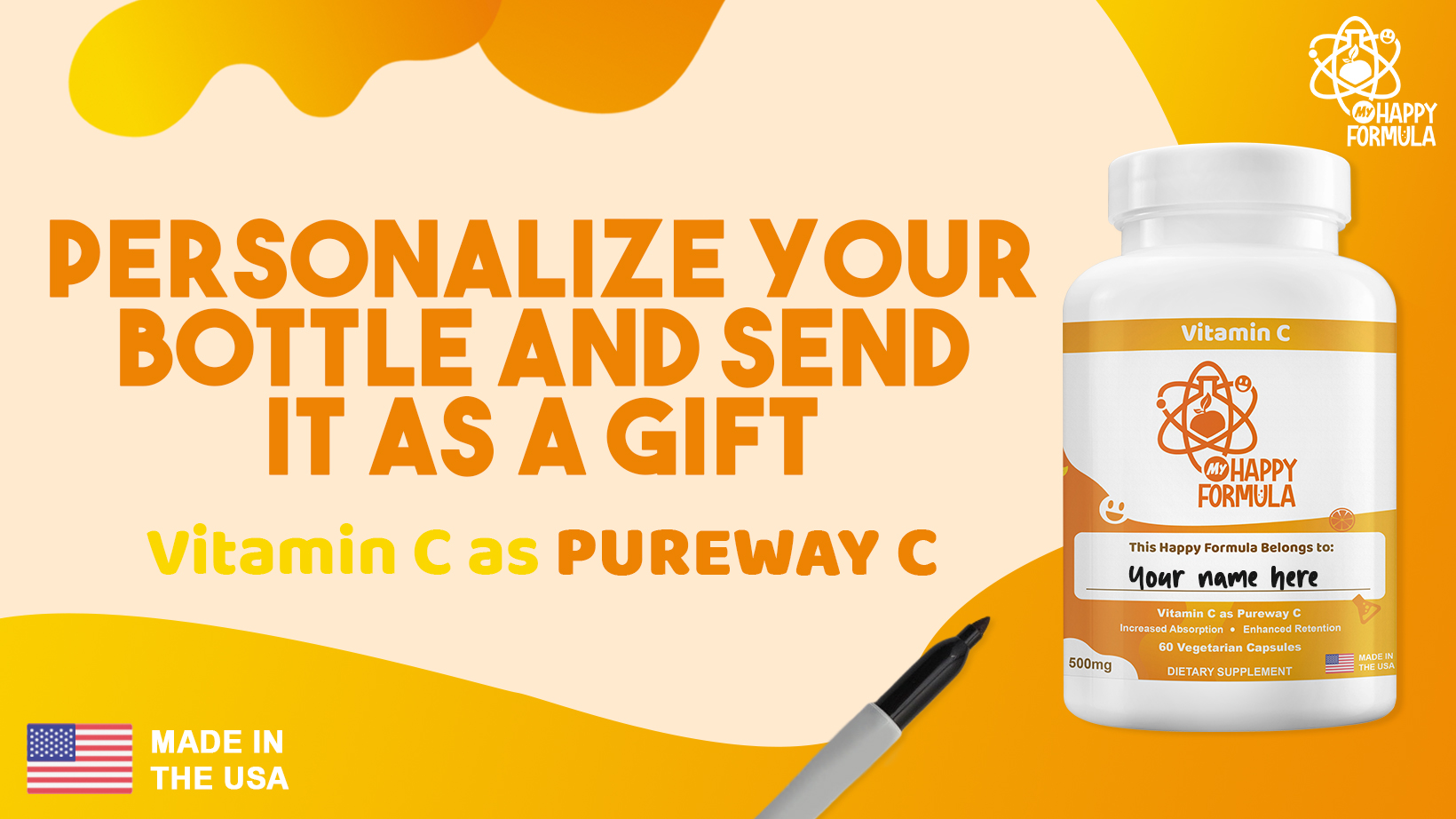 PERSONALIZE EACH BOTTLE AND SEND IT AS A GIFT!
There's nothing more special than showing your friends, family & loved ones that you care. Send My Happy Formula Vitamin C as a gift! Write the name you want in the bottle and remind them to take care of themselves & stay safe, specially in our situation today!

This formula contains 500mg of Vitamin C with the most increased absorption and enhanced retention. This leads to higher plasma and cellular levels of vitamin C in the human body, for a prolonged period of time. This allows My Happy Formula to provide faster and more pronounced benefits for immunity and overall health compared to other forms of vitamin C.
Vitamin C also serves as an antioxidant that helps enhance skin radiance and protects our skin cells from damaging free radicals.
Free of: milk, egg, fish, shellfish, tree nuts, wheat, peanuts, soybeans and corn, non-GMO, gluten free, soy free
Directions: Adults: Take one (1) VegeCap daily as a dietary supplement or as recommended by your health care professional.