Liquid I.V. Hydration Multiplier, Electrolyte Powder, Easy Open Packets, Supplement Drink Mix, Acai Berry, 1 Piece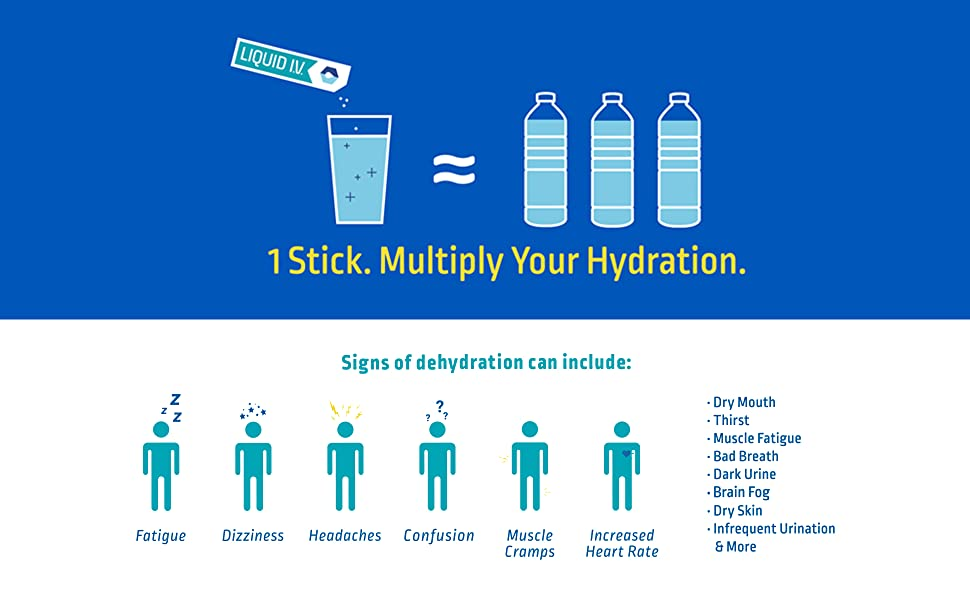 DO YOU DRINK ENOUGH WATER?
Liquid I.V.'s Hydration Multiplier is a great-tasting, Non-GMO electrolyte drink mix that utilizes the breakthrough science of Cellular Transport Technology (CTT) to deliver hydration to your bloodstream faster and more efficiently than water alone. 1 Liquid I.V. can provide the same hydration as drinking 2-3 bottles of water.
OUR MISSION: CHANGE THE WORLD
We've partnered with you, the LIV community, to help save lives around the world. WITH EACH PURCHASE YOU MAKE, WE DONATE A SERVING OF LIQUID I.V. TO SOMEONE IN NEED. We are on a mission to help people live better lives everywhere, and we could not do it without you. Together, we will Change The World! #CTW