Liquid I.V. Hydration Multiplier Electrolyte Drink Mix Powder, Acai Berry, 8 Individual Stick Packs 4.52 oz. / 128g (PACKAGING MAY VARY)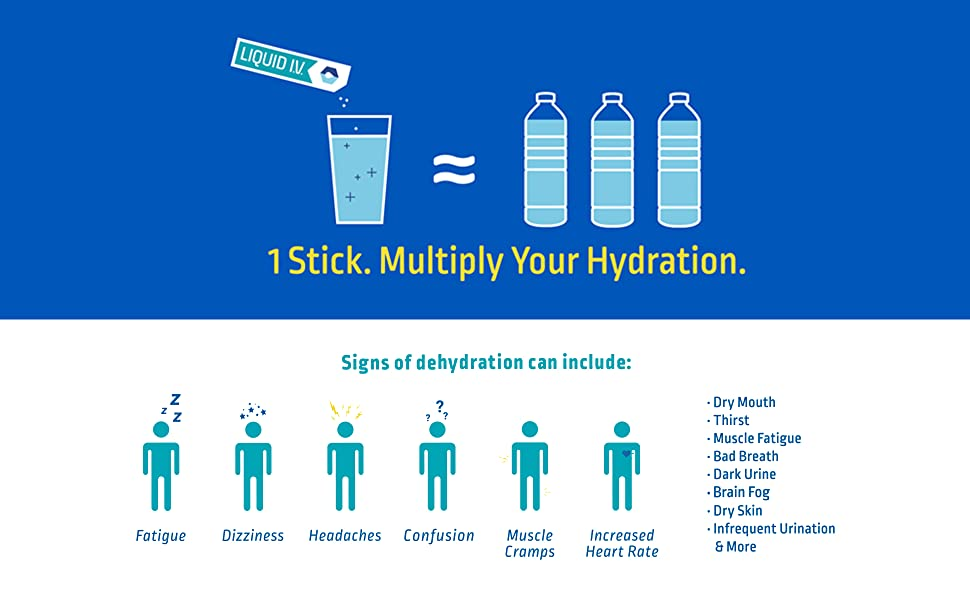 DO YOU DRINK ENOUGH WATER?
Liquid I.V.'s Hydration Multiplier is a great-tasting, Non-GMO electrolyte drink mix that utilizes the breakthrough science of Cellular Transport Technology (CTT) to deliver hydration to your bloodstream faster and more efficiently than water alone. 1 Liquid I.V. can provide the same hydration as drinking 2-3 bottles of water.
While working with a professional baseball team, Liquid I.V. Founder & CEO Brandin Cohen saw firsthand the lack of natural, effective electrolyte drinks. Inspired, he partnered with a group of top nutrition scientists to create Hydration Multiplier and the breakthrough science of CTT.