LAZLE Blood Pressure Monitor JPD-HA101 - Automatic Upper Arm Machine & Accurate Adjustable Digital BP Cuff Kit, Includes Batteries, Carrying Case (Silver)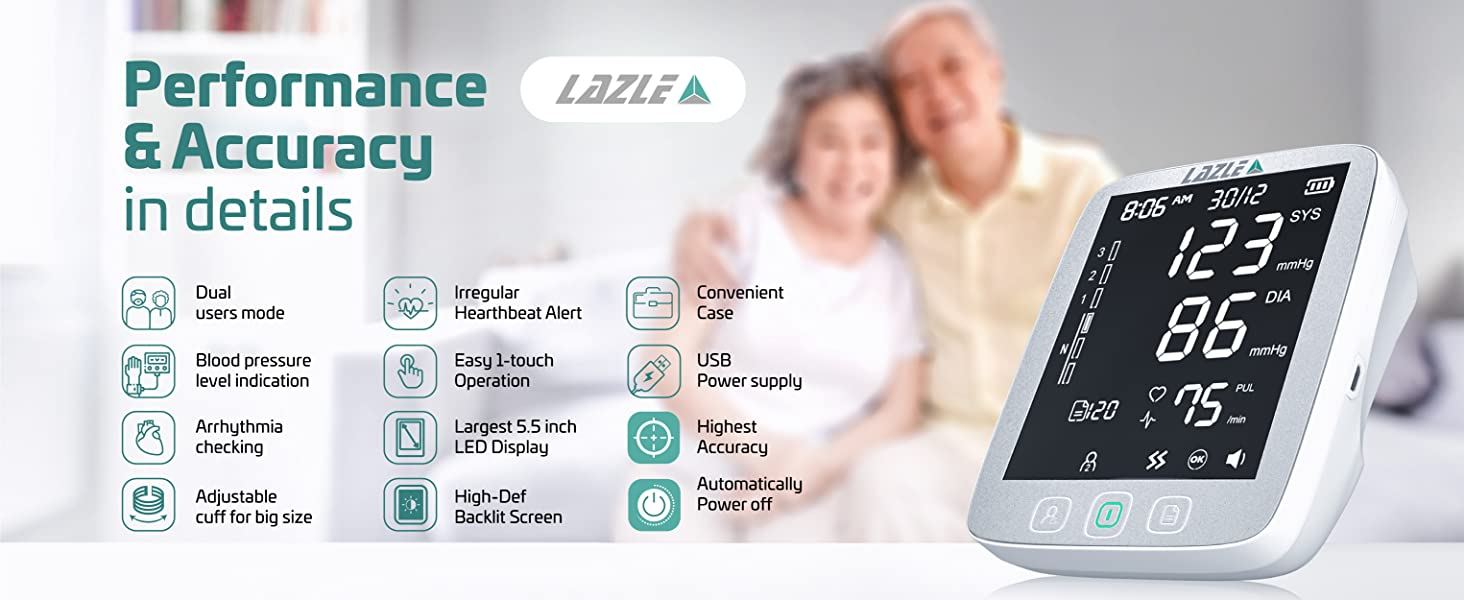 LAZLE Upper Arm Blood Pressure Monitor for Two Users.
We create lasting products that help people benefit from the power of technology and make life better, easier and more fulfilling.
Easy Using and Comfortable Touch
The classic three-button mode, its symmetrical design style, LAZLE family's consistent style while simplifying the operation, bringing you an accurate and easy-to-use experience, which can effectively reduce user misuse. In addition, it is applied to the latest processing technology on the surface of the device. Whether it is button or touch, it makes you feel comfortable and every touch a pleasure, just like common furniture, enhances your daily usage. The colored bars on the screen can feedback the data, red for too high and green for normal. The newly addedkPaandmmHgswitching functions make it easy for customers to switch readings.Micro-USBpower input mode, which adapts it to the current mainstream charging method and can be used anywhere.