Jayour Kid's EpiPen Carrying Medical Case Insulated Portable Bag with Zipper (Yellow)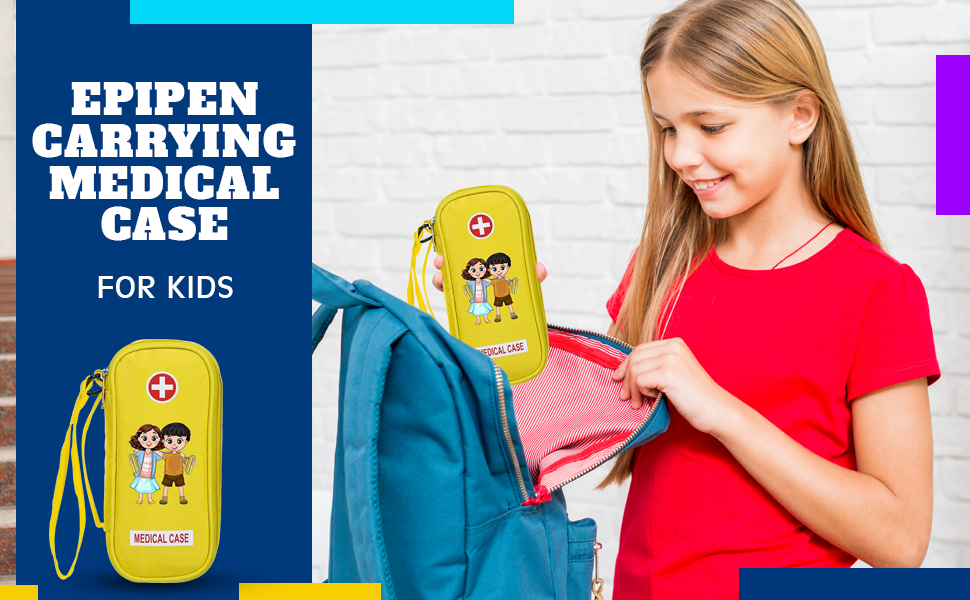 EASY TO TRAVEL
From its size, to its light materials and portability, this well-organized medical case makes the perfect accessory. Can simply be carried by its strap or wristlet, hooked to a bag, or even Velcro it to a belt or strap!
EMERGENCY SUPPLIES
Still haven't found a travel bag that keeps medicine protected? You can totally rely on this durable portable bag as it's insulated on the inside with a layer of PE foam and will keep your medicine intact, getting through the everyday travels!
SAFE STORAGE SPACE
This portable case is a life saver for any diabetic, or anyone with other health conditions. Its bright yellow color makes it easy for others to find in a hurry. Enjoy its 5 handy pockets, for easy storage!