InstaNatural Age Defying & Skin Clearing Serum 1 fl.oz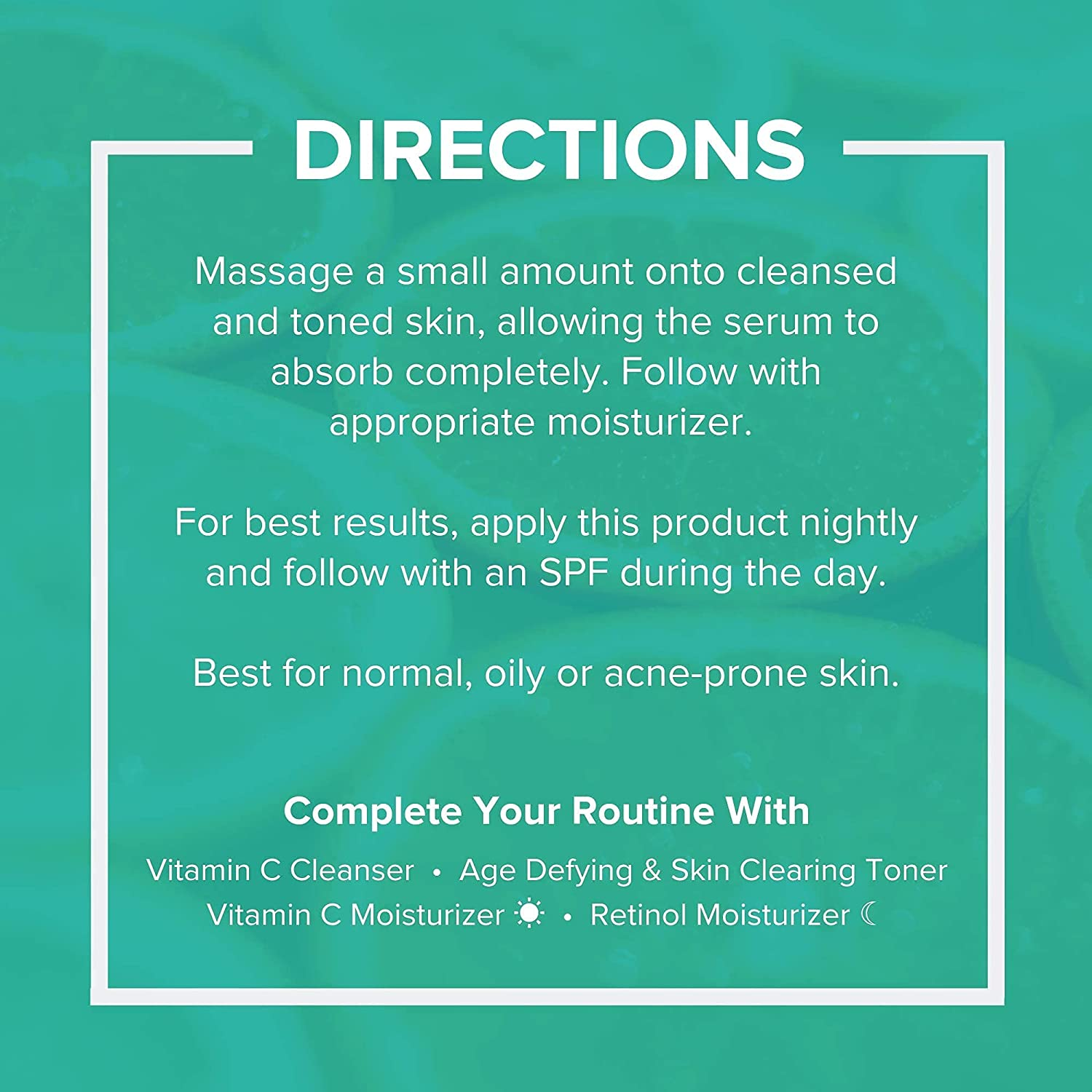 InstaNatural Age Defying & Skin Clearing Serum 1 fl.oz

Size : 30 ml / 1 fl.oz

Address a plethora of skin concerns including blemishes, hyperpigmentation, fine lines and wrinkles with our bestselling, all-in-one serum.

Our Age Defying & Skin Clearing Serum is a comprehensive solution that addresses lines, wrinkles and blemishes on the skin. This lightweight serum contains Retinol and Lipo Hydroxy Acid to increase cell turnover and clear clogged pores, while Hyaluronic Acid, Vitamin C and Niacinamide defend the skin and visibly reduce the appearance of uneven tone and texture.

Salicylic Acid, Tea Tree Oil and Niacinamide soothe and clear blemishes

Retinol and Vitamin C reduce the appearance of lines, wrinkles and discoloration while defending against environmental aggressors

Lightweight formula is designed to be layered under a moisturizer and is perfect for oily, acneic and blemish prone skin

Featured in Prevention Magazine, Ipsy, Byrdie and loved by Whitney Port - this serum's ability to deliver nutrients into the skin to provide skin smoothing and clearing benefits makes it a fan favorite.

Perfect for : Oily & Combination, Acne & Acne Scars, Discoloration, Lines & Wrinkles.

Directions : Gently mist toner onto cleansed skin and allow to dry. Follow with appropriate serum and moisturizer. For best results, apply twice daily.

Perfect Solution : Balances the skin's pH to support a healthy skin barrier. Vitamin C and Capryloyl Salicylic Acid addresses adult acne while also reducing the appearance of signs of aging. Immediately provides a boost of hydration to prep the skin to effectively absorb serums and moisturizer. Tea Tree and Lavender Oils soothe breakouts and regulates oil production. CoQ10 supports healthy collagen production while defending the skin to supports healthy cell function - addressing all aging concerns.