Regular price
₱1,599.00 PHP
Regular price
Sale price
₱1,599.00 PHP
Unit price
per
Sale
Sold out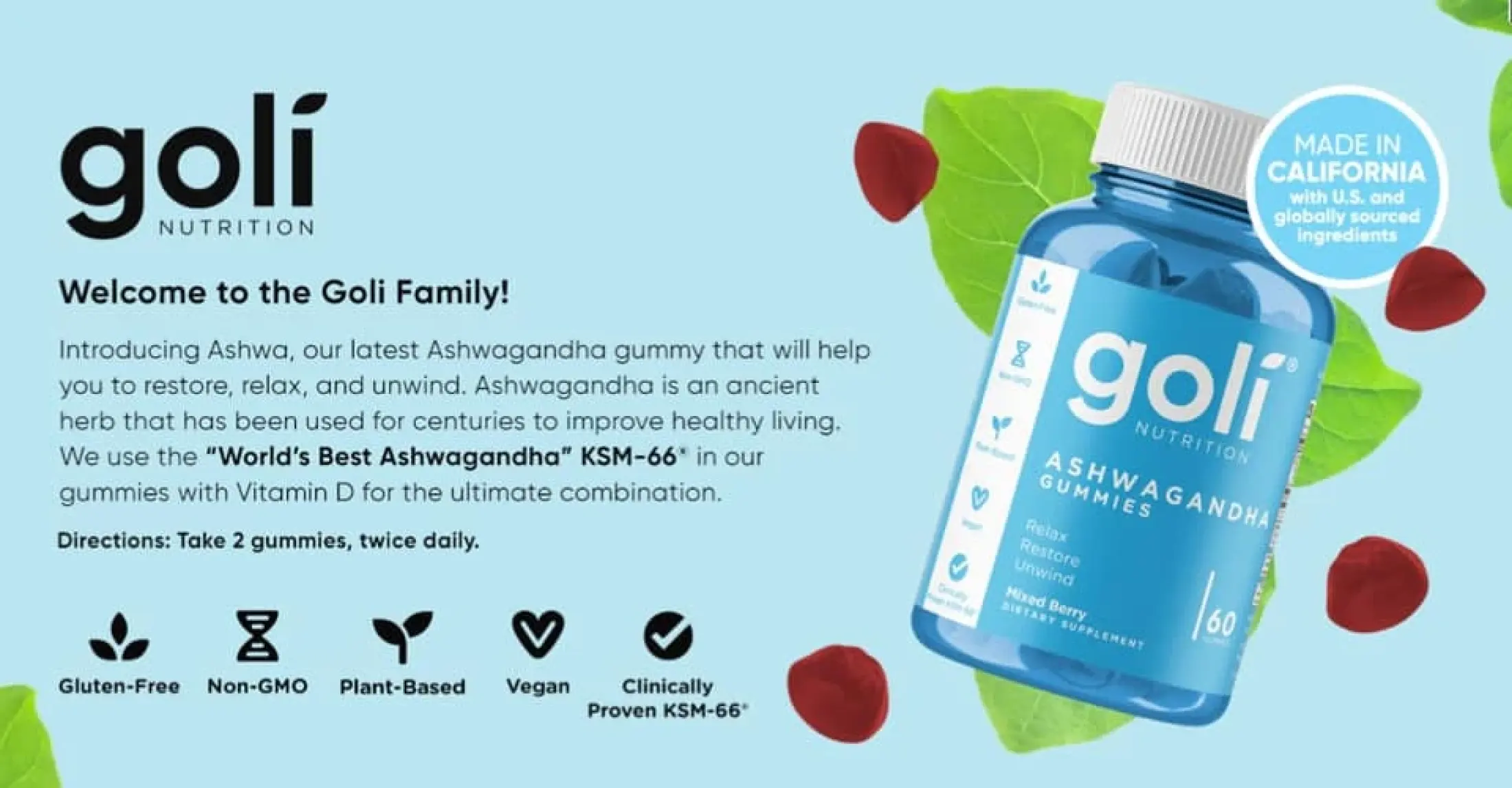 During transit, content 'unavoidably' becomes moist. this is normal & experienced also by US customers (you can check it online).
Moisture causes the foil seal to flip(sometimes upon opening) that does not mean it's not sealed, rest assured gummies are stored in a well conditioned place 24/7.
If product is delivered completely melted or formed in one glob, this means it's exposed to high heat during transit and is NOT fault of the seller. we can help you get a refund from the courier, just message us & we'll help you.
Goli Ashwagandha Gummies are formulated with the most bioavailable ashwagandha root extract for stress relief and razor-sharp focus; helps reduce stress and tension for a clearer mindset; supports cognitive function and keeps your memory sharp; maintains a healthy heart and improves sleep quality; promotes endurance, strength, and healthy muscle size; regulates immune and metabolic systems for healthy weight; retains potency and benefits with unique green extraction process; strictly uses the roots alone and no other part of the plant; enhances wellness with adaptogenic properties of ashwagandha.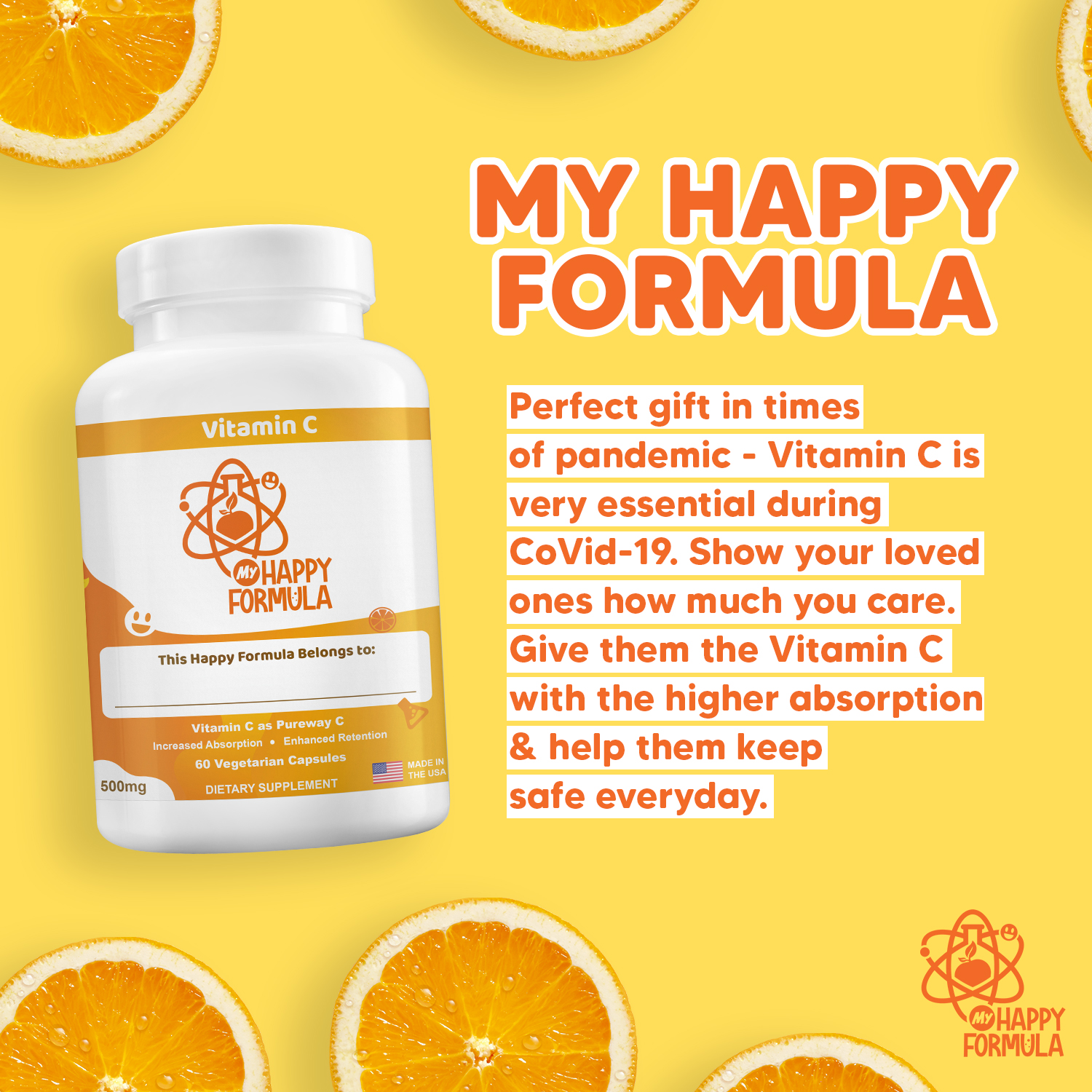 My Happy Formula
Vitamin C 500 mg
This formula contains 500mg of Vitamin C with the most increased absorption and enhanced retention. This leads to higher plasma and cellular levels of Vitamin C in the human body, for a prolonged period of time. This allows My Happy Formula to provide faster and more pronounced benefits for immunity and overall health compared to other forms of Vitamin C.
Vitamin C also serves as an antioxidant that helps enhance skin radiance and protects our skin cells from damaging free radicals.
Free of: milk, egg, fish, shellfish, tree nuts, wheat, peanuts, soybeans and corn, non-GMO, gluten free, soy free.
Directions: Adults: Take one (1) VegeCap daily as a dietary supplement or as recommended by your health care professional.
Share
View full details