Goli 3-Pack GIFT SET Apple Cider Vinegar, Ashwagandha and Superfruits 60 Gummies Vegan, NON-GMO and Plant-Based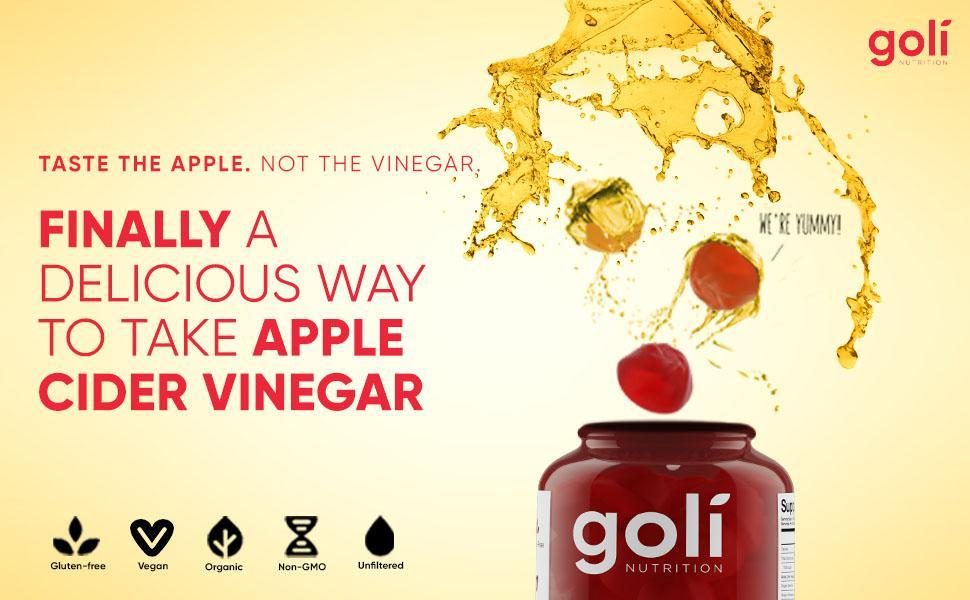 DISCLAIMER:
During transit, content 'unavoidably' becomes moist. this is normal & experienced also by US customers (you can check it online).
Moisture causes the foil seal to flip(sometimes upon opening) that does not mean it's not sealed, rest assured gummies are stored in a well conditioned place 24/7.
If product is delivered completely melted or formed in one glob, this means it's exposed to high heat during transit and is NOT fault of the seller. we can help you get a refund from the courier, just message us & we'll help you.
Goli's Apple Cider Vinegar (60 Gummies): Boosts energy; improves metabolism and digestion; reduces water retention; has high levels of amino acids, potassium, and enzymes; clears the complexion and promotes healthy, glowing skin.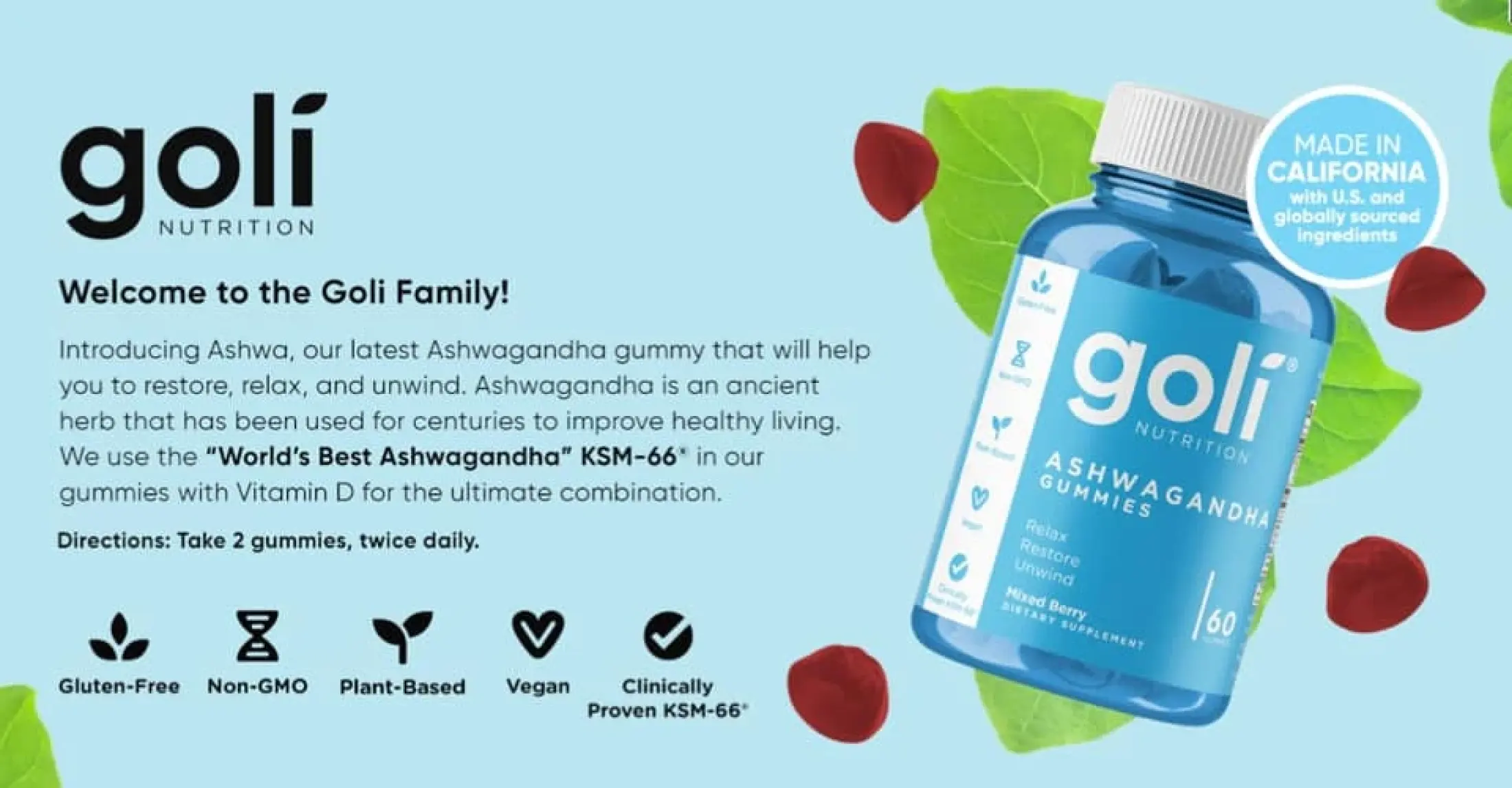 Goli Ashwagandha Gummies are formulated with the most bioavailable ashwagandha root extract for stress relief and razor-sharp focus; helps reduce stress and tension for a clearer mindset; supports cognitive function and keeps your memory sharp; maintains a healthy heart and improves sleep quality; promotes endurance, strength, and healthy muscle size; regulates immune and metabolic systems for healthy weight; retains potency and benefits with unique green extraction process; strictly uses the roots alone and no other part of the plant; enhances wellness with adaptogenic properties of ashwagandha.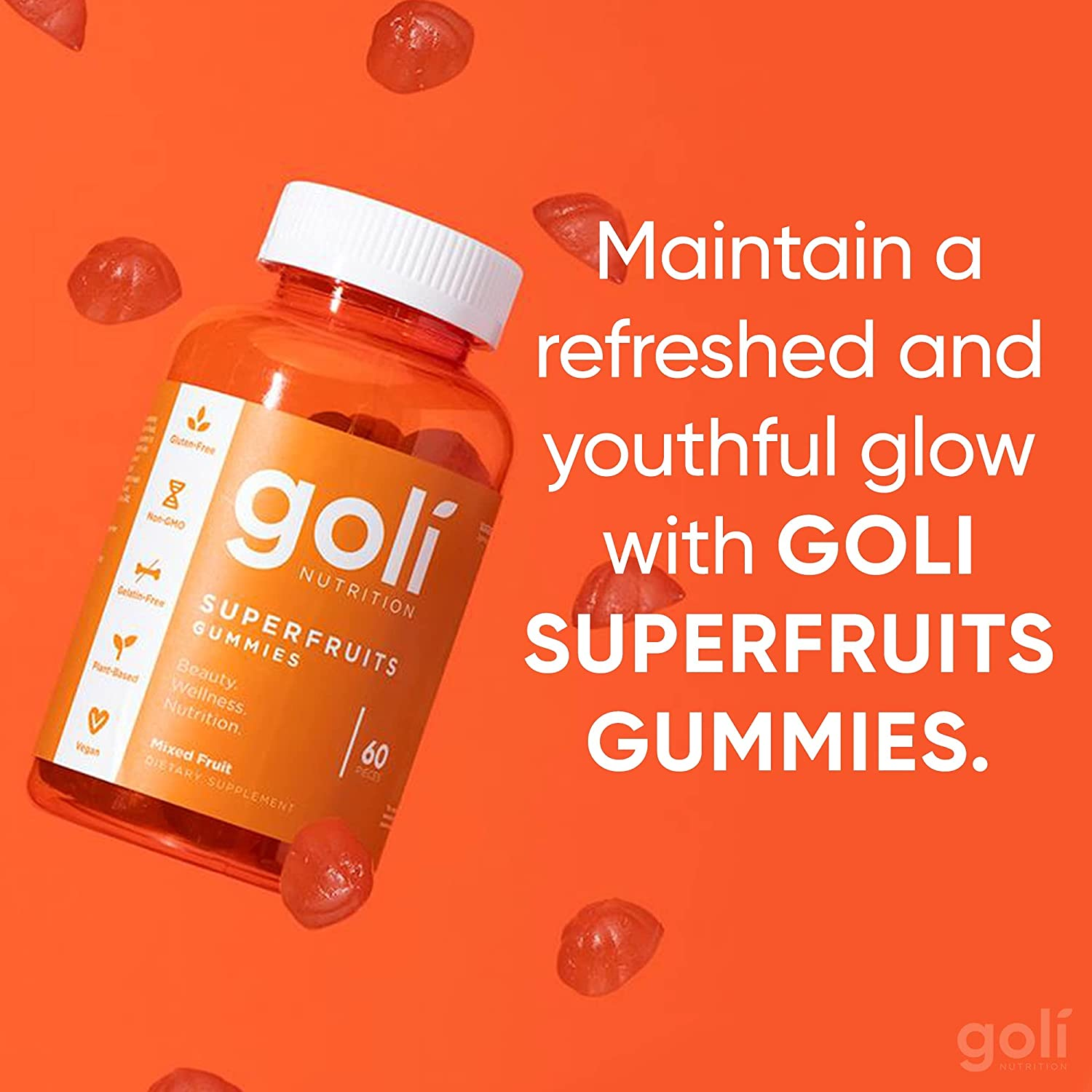 Goli's new Superfruits Gummies are a delicious, convenient way to include superfruits, essential nutrients and collagen-enhancing ingredients in to your daily wellness routine. Find yourself radiating from the inside out with our carefully crafted formula designed with beauty and wellness in mind.