Fairhaven Health BabyDance Fertility Lubricant Made Without Parabens, 6 Single-Use Tubes & Applicators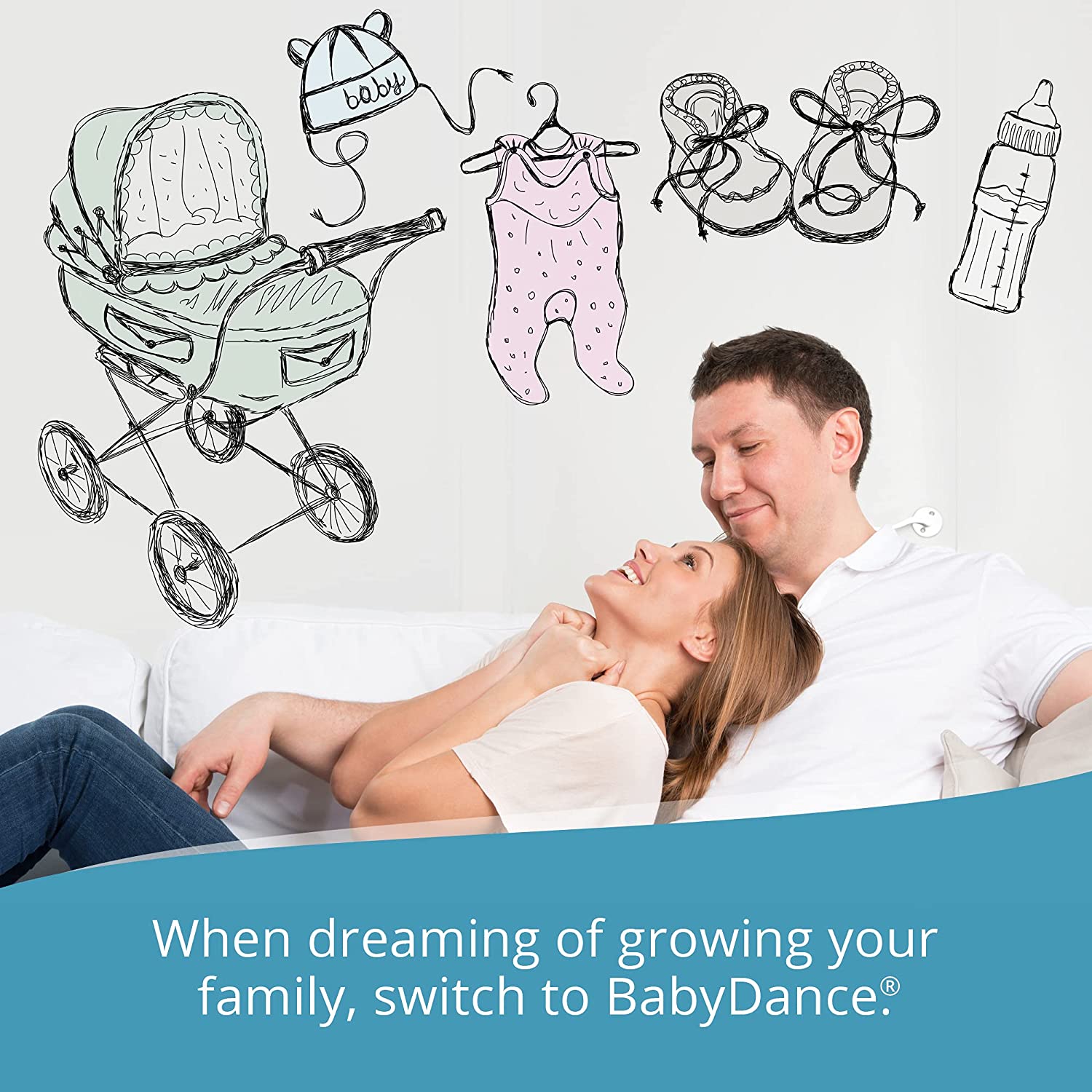 FIRST MADE WITHOUT PARABENS FERTILITY LUBRICANT: BabyDance fertility lubricant for women is made without parabens, glycerol or silicone. This is helpful because endrocrine disrupters can have implications for reproductive health and pregnancy wellness.

FERTILITY-FRIENDLY: The BabyDance fertility lube helps foster the ideal alkaline environment for conception. This lubricant mimics the pH, salt level and consistency of cervical mucus. Each batch is tested to ensure it is safe for sperm and eggs.

EASY TO USE: The sperm-friendly lubricant is in an easy/open close flip-top cap. Keep this lube for women by your nightstand for whenever the mood strikes! Each box includes six single-use tubes with 3 grams of lubricant, and six applicators. The tubes are small and easy to pack in your overnight bag.

WATER BASED LUBE: BabyDance fertility lubricant for women is isotonic, water-based, and non-irritating. It was specifically designed to enhance the comfort and intimacy for couples trying to conceive. It also contains a raspberry-derived humectant and rose-derived preservative for replenished moisture and a light, fresh smell.

THE GO-TO BRAND FOR TRYING TO CONCEIVE COUPLES: Fairhaven Health has been a trusted by men and women looking to support their reproductive health and fertility for over 15 years. Their products are proudly made in the USA in and ISO 13485 and GMP-certified facility.