Divine Bounty Digestive Enzymes with Probiotics & Prebiotics Includes Vitamin A, C & B. 90 Vegetarian Capsules Support a Healthy Digestive Tract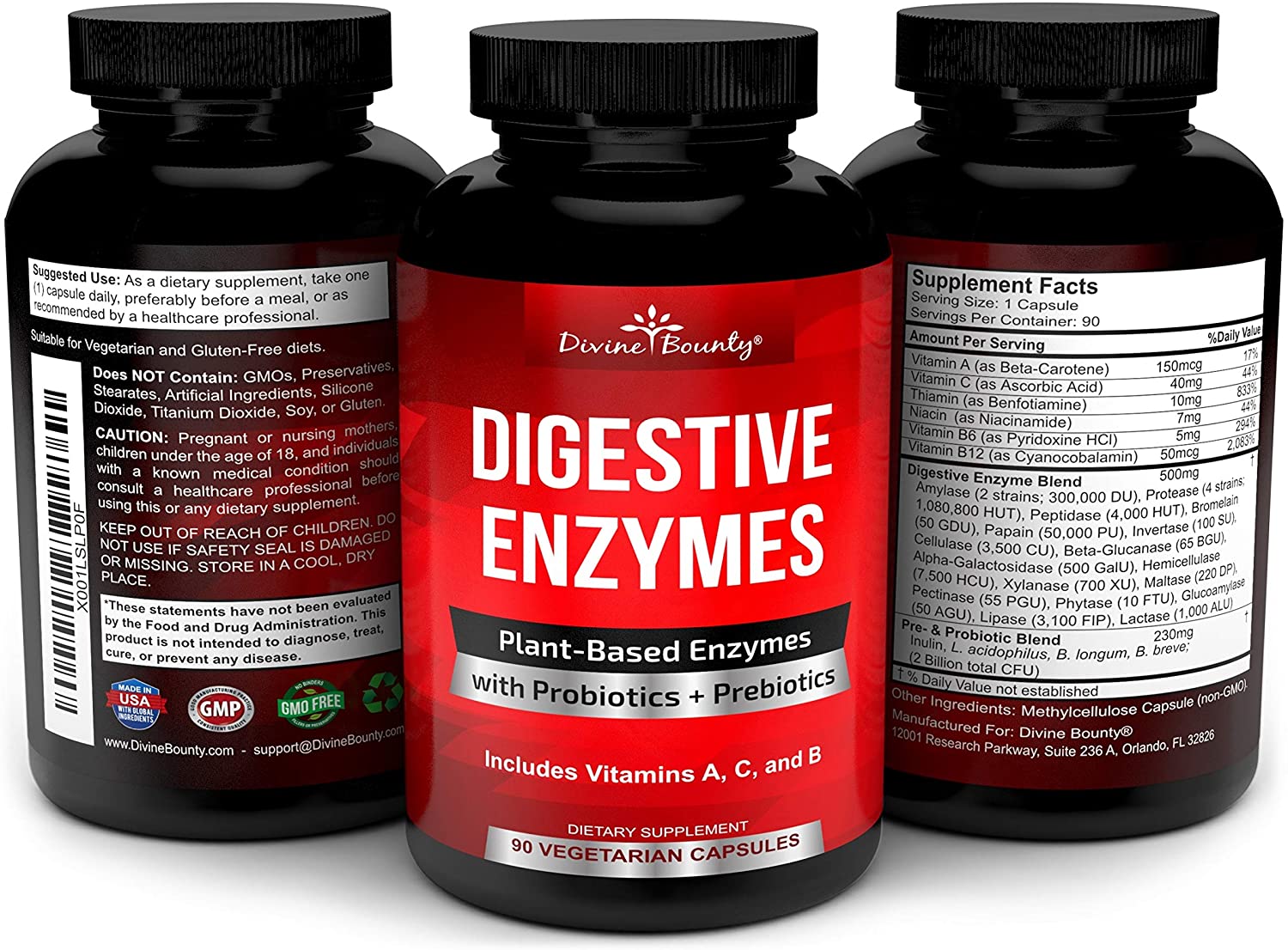 We all know how important a healthy digestive tract can be to our overall wellbeing. If you've done the research into supplementing digestive enzymes already, you know there is no need to look any further for a quality Digestive Enzymes supplement.
Why is Divine Bounty the right choice for you?- Superior Potency - While most brands contain less than 400mg per serving, Divine Bounty offers 500mg of Digestive Enzymes, as well as 230mg of a highly active (2 Billion CFU) multi-strain probiotic, in just ONE capsule.- Superior Formula - Our formula contains highly active enzymes, combined with a pre- and probiotic blend.- Superior Ingredients - Our broad spectrum of enzymes includes highly active units for Bromelain, Papain (papaya), Invertase, Lactase, Lipase, Glucoamylase, as well as multiple strains of Amylase and Protease and probiotics in our pre- and probiotic blend.