DACHA Nutrition Natural Liposomal Vitamin C Immune System Booster 1200 mg (60 Veggie Capsules) Packaging may Vary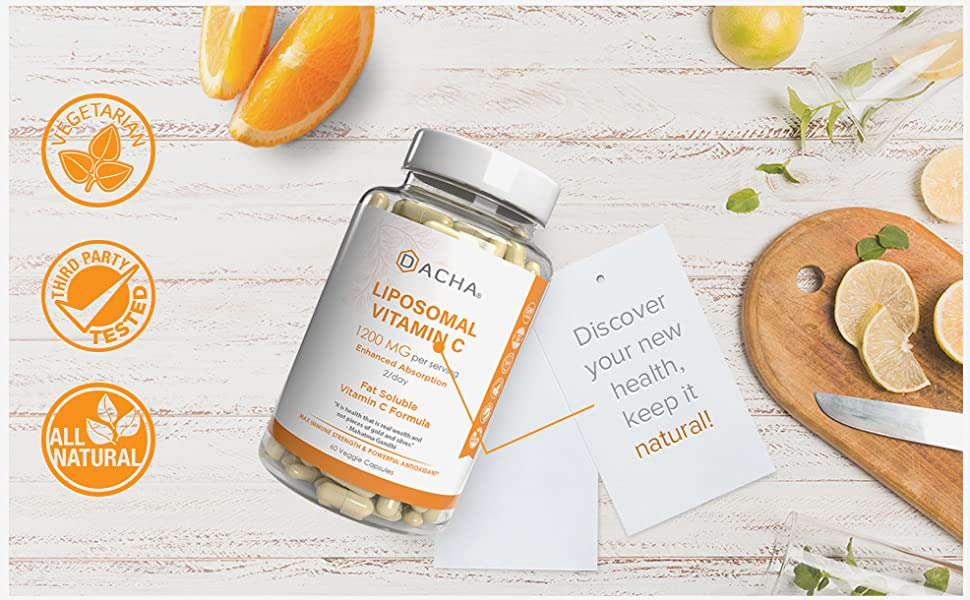 Your Premium Grade Option with Dry Liposomal Technology!
DACHA Liposomal Vitamin C breaks away from the regular vitamin c with a poor absorption rate. We combined together Ascorbyl Palmitate, Ascorbyl Oleate, Cetyl Ascorbate, Sunflower Lecithin, and Phosphatidylcholine to create a liposomal environment upon entering the digestive tract and for liposomes to form. Liposomes are extremely small fatty particles that help carry nutrients into the bloodstream and into our body's cells.
Helps boost the immune system for overall well-being

Boosts collagen production for a healthier skin

Promotes healthy teeth & gums