Cultures for Health Bulgarian Yogurt Starter, Non GMO, Gluten Free, 0.08 oz. / 2.4g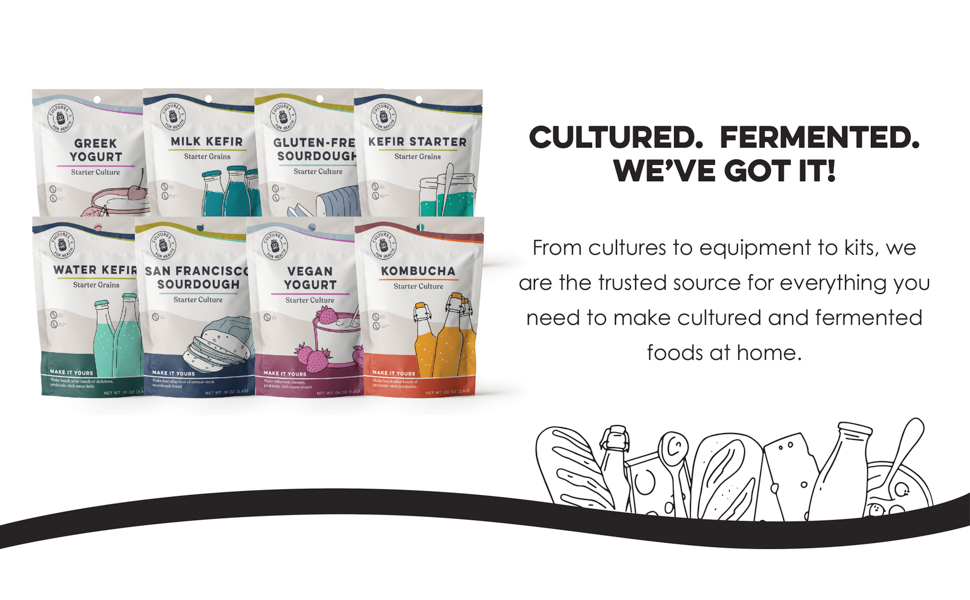 We take great care in how we produce your cultures. All of our products are lab tested.
Making your cultured foods at home results in more live probiotics than store-bought.
Experience the health benefits of food made with our ingredients.
Statements regarding dietary supplements have not been evaluated by the FDA and are not intended to diagnose, treat, cure, or prevent any disease or health condition.