CrashPads Adhesive Bandages for Road Rash, Scrapes, Cuts, Burns & Blisters, 14 Pads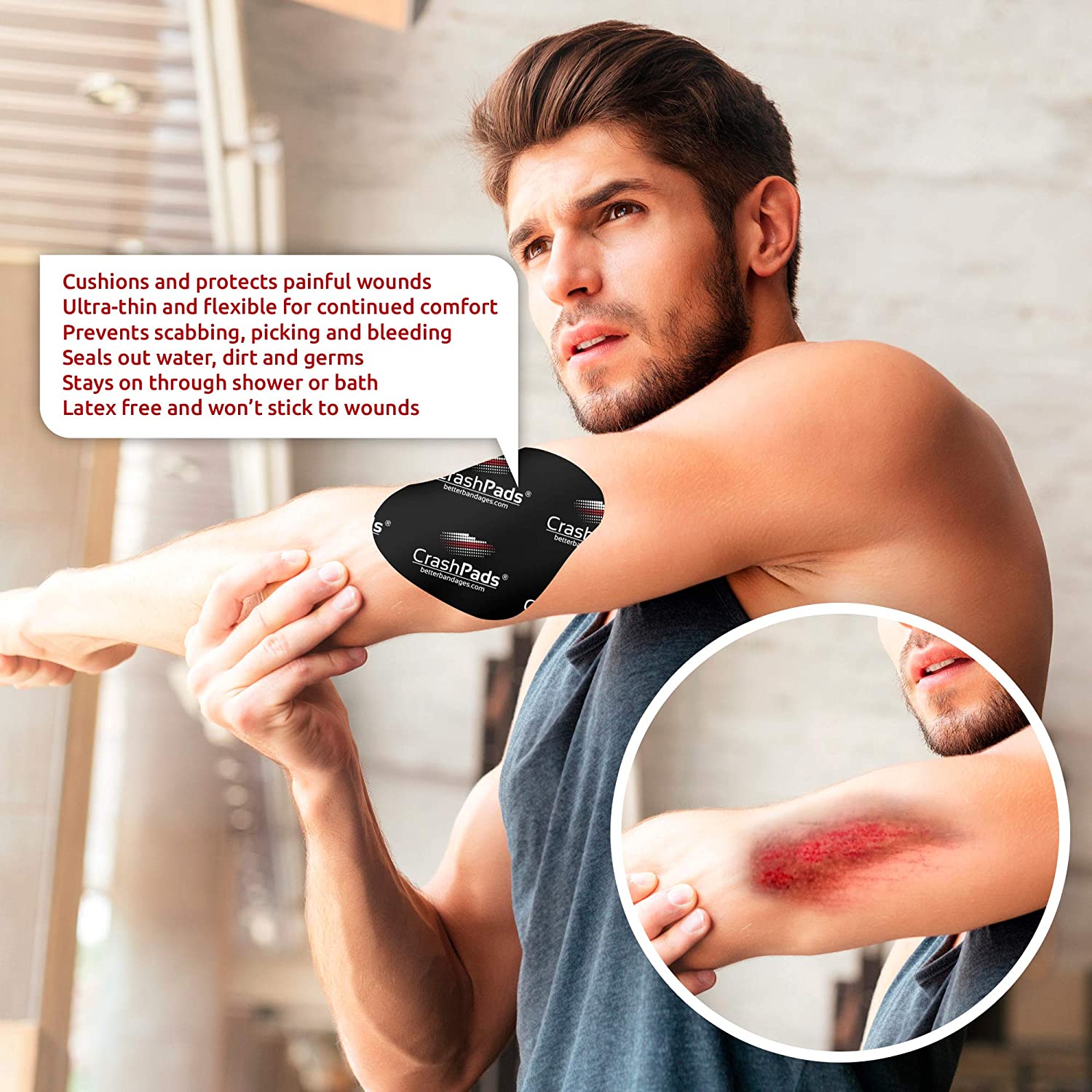 Engineered specifically for athletes, CrashPads cushion, protect, and heal insanely fast! They work by sealing off the wound, eliminating scabs, and allowing skin to regrow uninterrupted.
CrashPads are the ultimate bandage for road rash or any skin abrasion. Created for extreme athletes, we've seen and healed it all.

Sterile adhesive CrashPads create a protective barrier over a large area which allows skin to heal protected for up to 5 days per application.

CrashPads seal out water, dirt and germs so wounds can heal uninterrupted by scabbing, picking and bleeding.

Ultra-thin and flexible hydrocolloid technology soothes and protects wounds while medical grade adhesive keeps the bandage firmly in place.

Abrasions treated with CrashPads heal significantly faster than wounds treated with either traditional bandaging or air-drying methods.