Goli Ashwagandha 60 Gummies x Carlson Melatonin 60 Gummies BUNDLE
A bundle of delicious gummies to help you beat the effects of daily stress and get a good night's rest
A pair of supplements to help you relax and cope with the demands of a hectic modern lifestyle
. Great for fortifying your overall health and wellness.
DISCLAIMER: During transit, content 'unavoidably' becomes moist. this is normal & experienced also by US customers (you can check it online). Moisture causes the foil seal to flip(sometimes upon opening) that does not mean it's not sealed, rest assured gummies are stored in a well conditioned place 24/7. If product is delivered completely melted or formed in one glob, this means it's exposed to high heat during transit and is NOT fault of the seller. we can help you get a refund from the courier, just message us & we'll help you.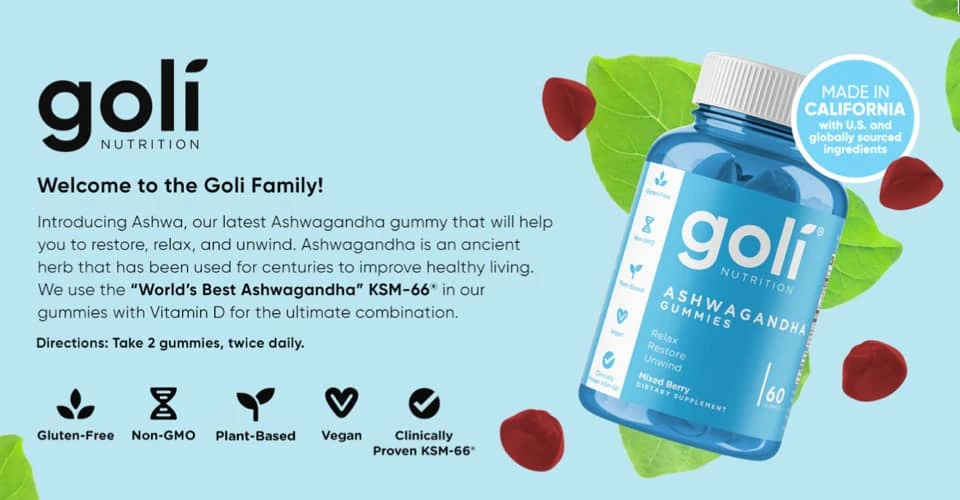 Goli Ashwagandha Gummies are formulated with the most bioavailable ashwagandha root extract for stress relief and razor-sharp focus; helps reduce stress and tension for a clearer mindset; supports cognitive function and keeps your memory sharp; maintains a healthy heart and improves sleep quality; promotes endurance, strength, and healthy muscle size; regulates immune and metabolic systems for healthy weight; retains potency and benefits with unique green extraction process; strictly uses the roots alone and no other part of the plant; enhances wellness with adaptogenic properties of ashwagandha

Carlson Melatonin Gummies are made with Melatonin, a hormone that helps regulate the body's circadian rhythm, the internal clock that controls when we fall asleep and wake up; promotes a healthy sleep pattern and induces relaxation; lets you fall asleep faster and stay asleep longer; makes a convenient, tasty, bedtime snack
HOW TO USE:• Goli: Take 2 gummies, twice daily.• Carlson: Adults, take 1 gummy 1 to 2 hours before bedtime.