Carlson MCT & Omega-3, Coconut Oil, Caprylic & Capric Acids, EPA & DHA, Energy Production, Fat Metabolism & Brain Health, 30 Softgels
Promotes healthy energy production and fat metabolism

Supports heart, brain, vision, and joint health

Provides medium-chain triglycerides (MCTs) and omega-3s

Made with organic, virgin coconut oil

Freshness, potency, and purity guaranteed
From the brand

Award-winning quality since 1965.
Our story
How we got our start?
Carlson began with a single vitamin E product in Founder Susan Carlson's small Chicago apartment. In the early 1980s, we helped launch the omega-3 market in North America. Carlson now offers more than 200 products designed with your family's unique nutritional needs in mind.
What makes our product unique?
Every product is tested by an FDA-registered laboratory for potency and quality, and many items in our line have received special third-party certifications and awards. Carlson is well-known for our great tasting omega-3 fish oils and our convenient vitamin D3 liquid drops.
Why we love what we do?
Carlson has been a women-founded and family-owned company since the beginning and still is today. Daughters Carilyn Anderson and Kirsten Carlson lead the company, and the innovations continue. Carlson is proud to offer the finest quality nutritional supplements, from our family to yours.
Product Description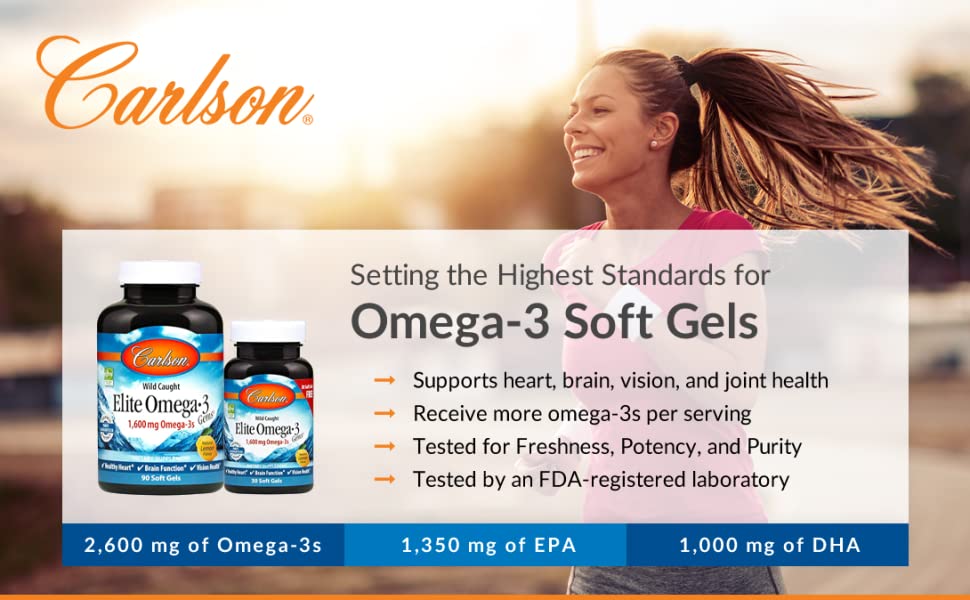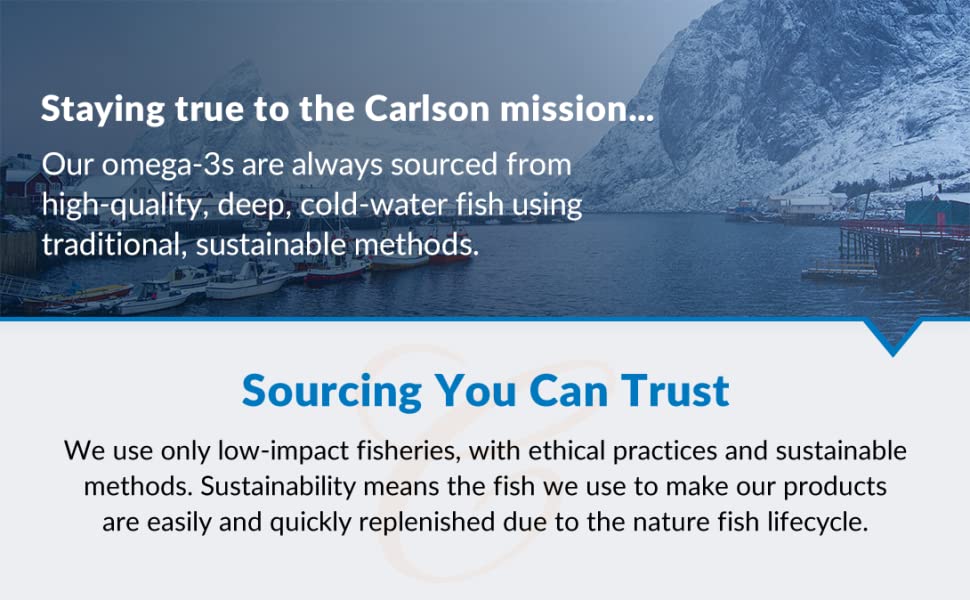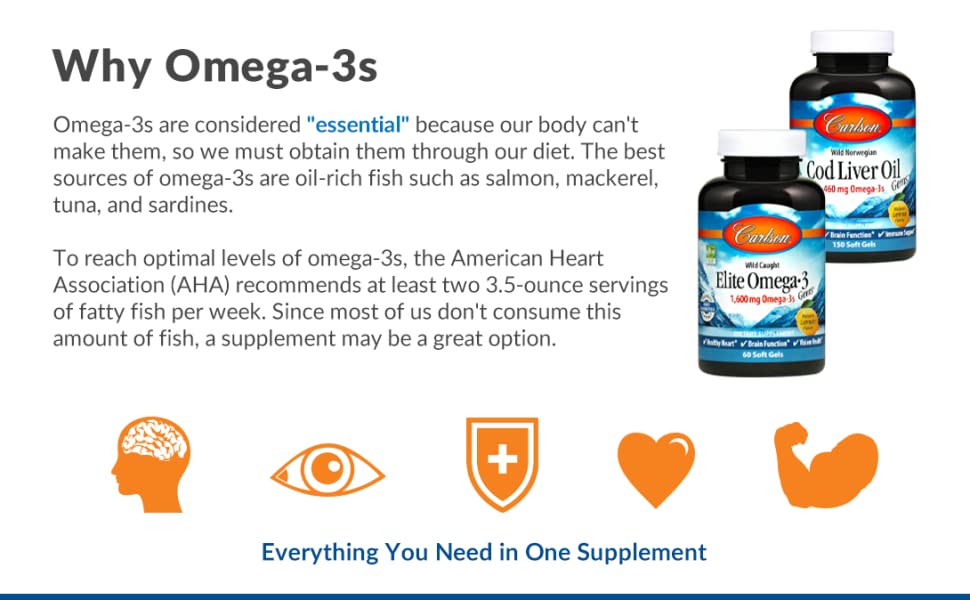 Carlson began in Chicago in 1965 as one woman's mission to improve the health of her family by creating nutritional supplements with high-quality ingredients. Susan Carlson's father suffered from heart issues but found relief after taking vitamin E. Inspired by this discovery and her background as a pharmacist, Susan created one of the first full lines of vitamin E worldwide, and the product line continued growing to meet the health needs of local families. Carlson began popping up on store shelves around Chicago, and the wave continued across the nation. Today, the commitment to helping families live a healthier lifestyle continues, as the next generation of the Carlson family leads the company. Carlson now offers more than 200 vitamins, minerals, omega-3s, kid's products, and other high-quality nutritional supplements. At Carlson, our family cares about the health of your family.