Regular price
₱550.00 PHP
Regular price
Sale price
₱550.00 PHP
Unit price
per
Sale
Sold out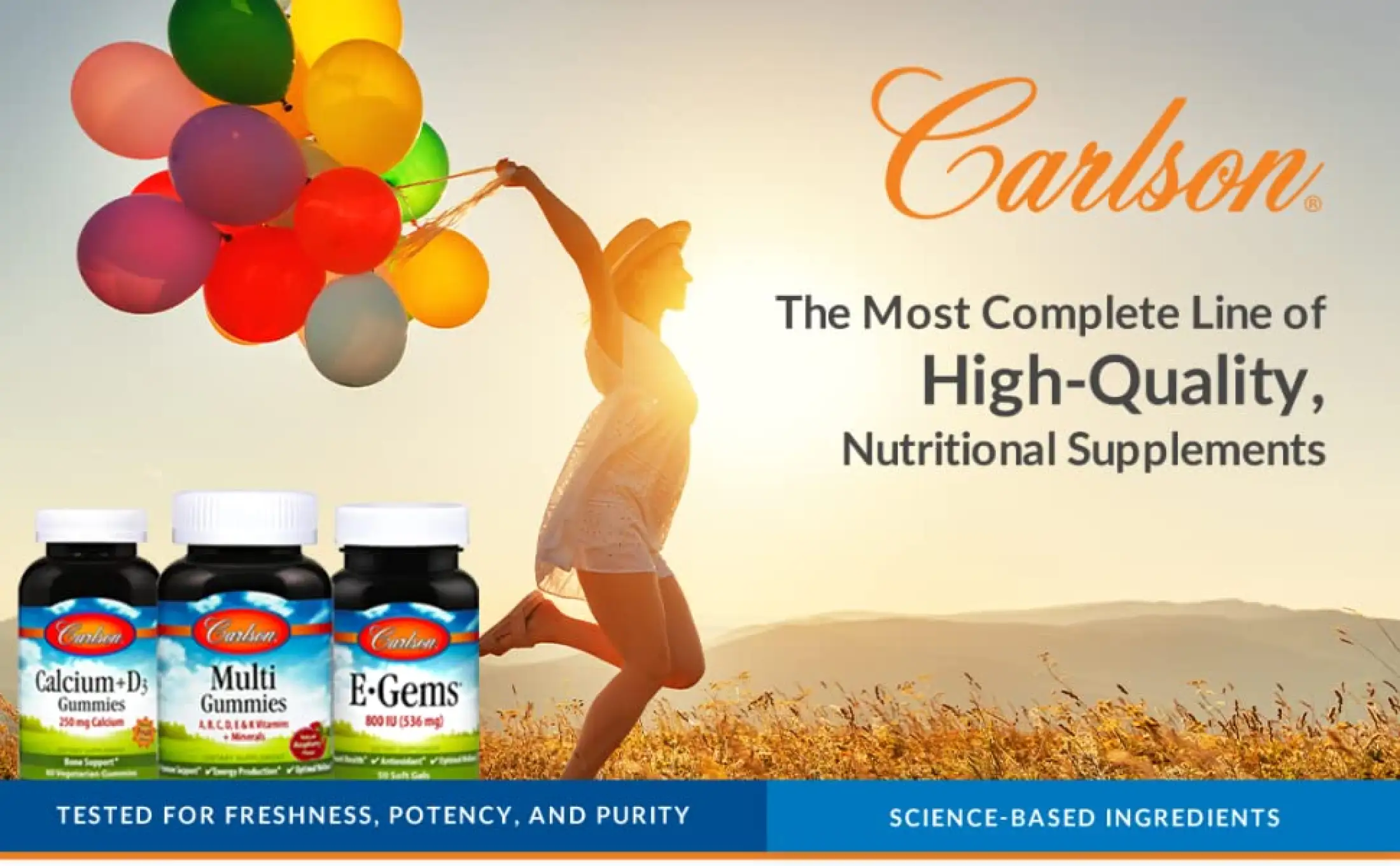 Carlson began in Chicago in 1965 as one woman's mission to improve the health of her family by creating nutritional supplements with high-quality ingredients. Susan Carlson's father suffered from heart issues but found relief after taking vitamin E. Inspired by this discovery and her background as a pharmacist, Susan created one of the first full lines of vitamin E worldwide, and the product line continued growing to meet the health needs of local families. Carlson began popping up on store shelves around Chicago, and the wave continued across the nation. Today, the commitment to helping families live a healthier lifestyle continues, as the next generation of the Carlson family leads the company. Carlson now offers more than 200 vitamins, minerals, omega-3s, kid's products, and other high-quality nutritional supplements. At Carlson, our family cares about the health of your family.
Melatonin, a hormone produced by the pineal gland in the brain, helps regulate the body's circadian rhythm, the internal clock that controls when we fall asleep and wake up. Our brain begins producing melatonin about one hour before bed. Melatonin levels increase gradually during sleep and peak one-to-two hours before we wake up, then they rapidly fall.
In some adults, a higher dose of melatonin may push this process into fast-forward, causing them to wake up early and making it difficult to fall back asleep. For these individuals, Carlson offers Melatonin with 300 mcg of melatonin in a single natural strawberry-lemon flavored chewable tablet, which is a great starting level. Increase your dose as necessary by taking more than one tablet.
Melatonin 300 mcg chewable tablets are also a safe dose for kids who are having trouble sleeping.
Share
View full details